Women of Soccer
International Women's Day Bonus Edition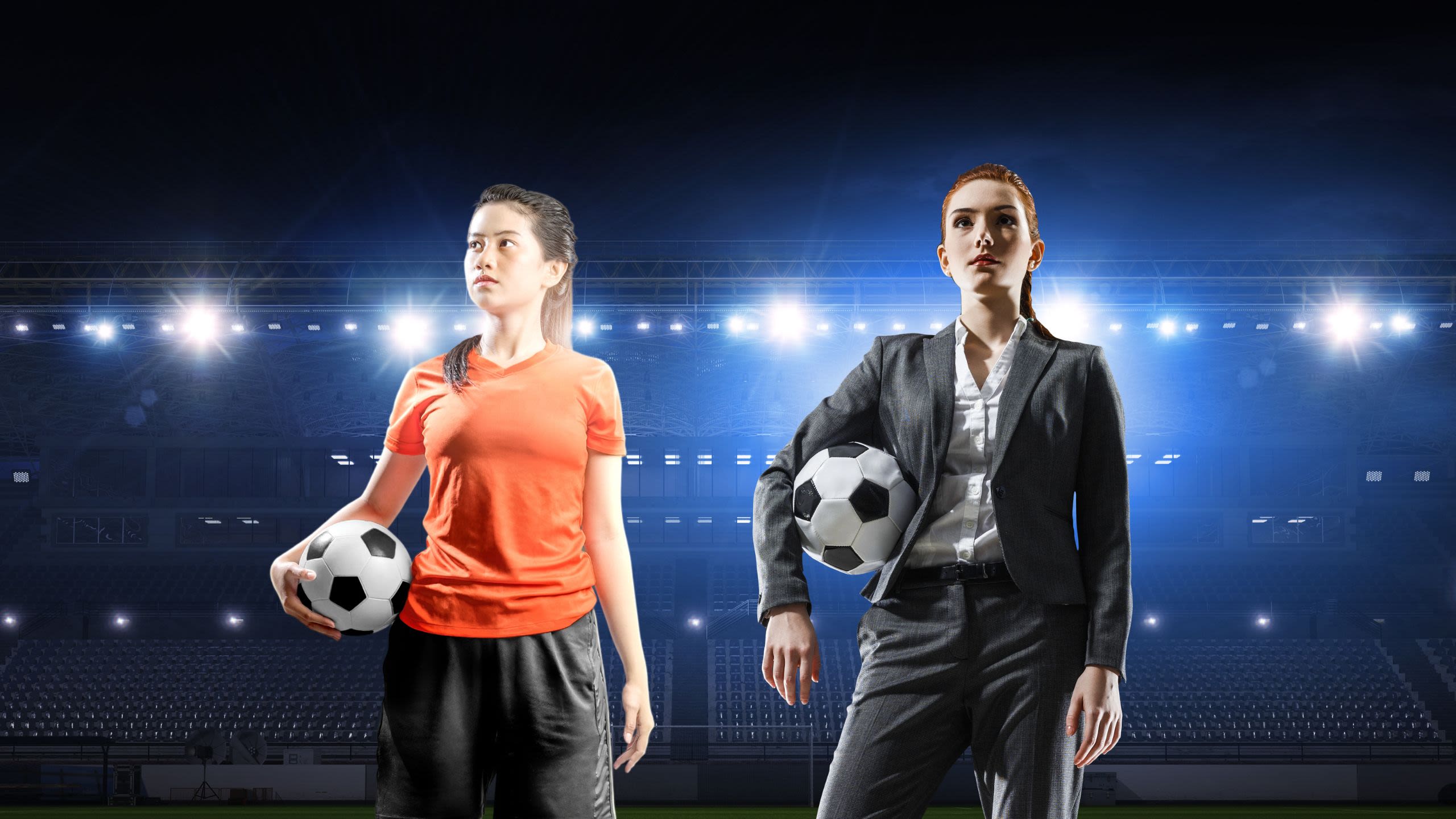 Editor's Note
Welcome to Soccer Parent Lifestyle Magazine's International Women's Day Bonus Edition.
This issue is a celebration of women's contribution to the game we all love. It is our sincere hope that as we celebrate the current generation of women in soccer, we inspire future generations of girls to develop a life long passion for The Beautiful Game.
Hope you enjoy,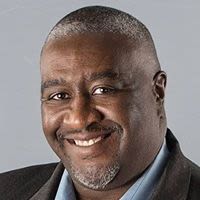 Buford Mobley, Editor/Publisher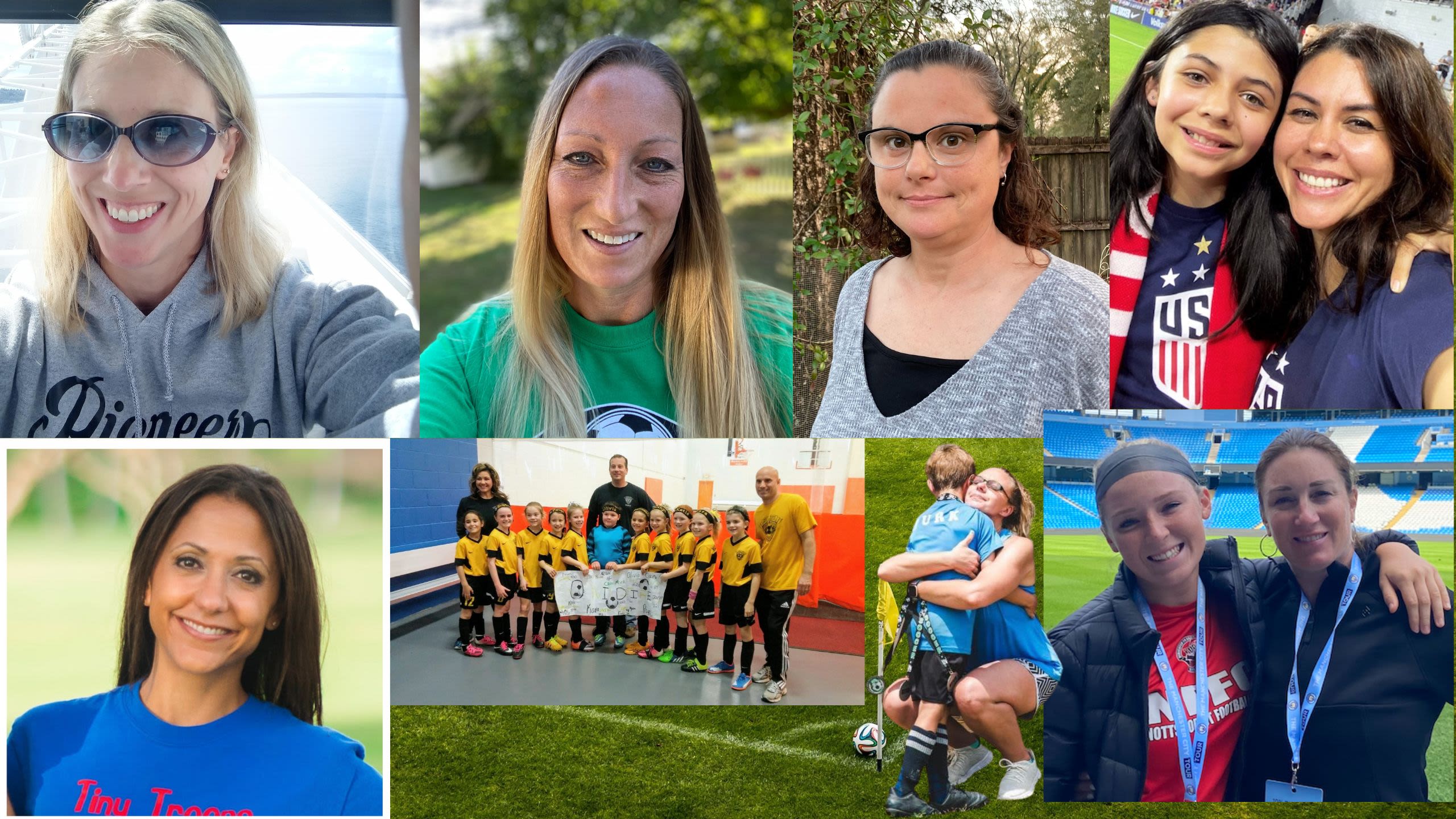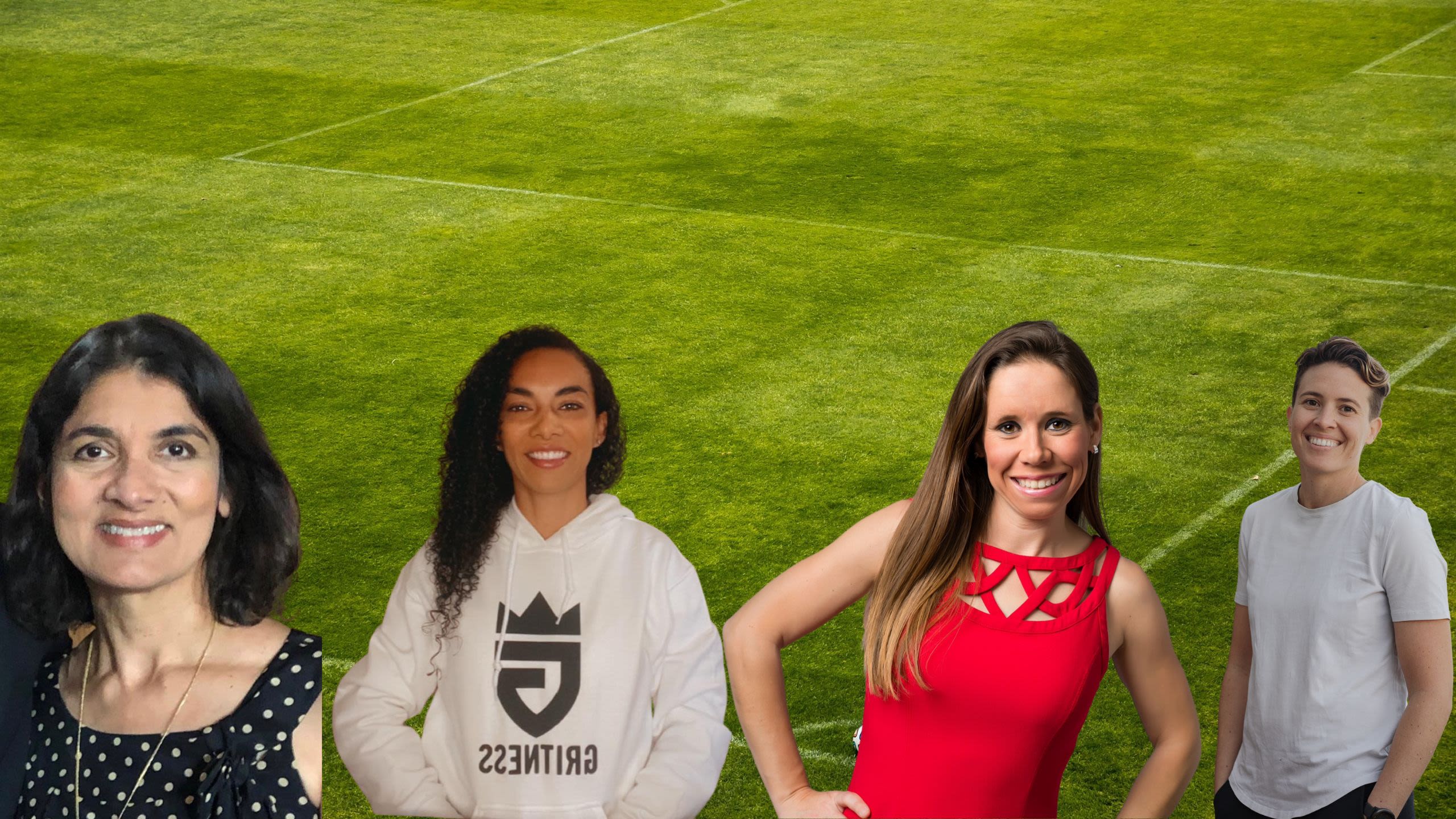 Current Professional
Soccer Players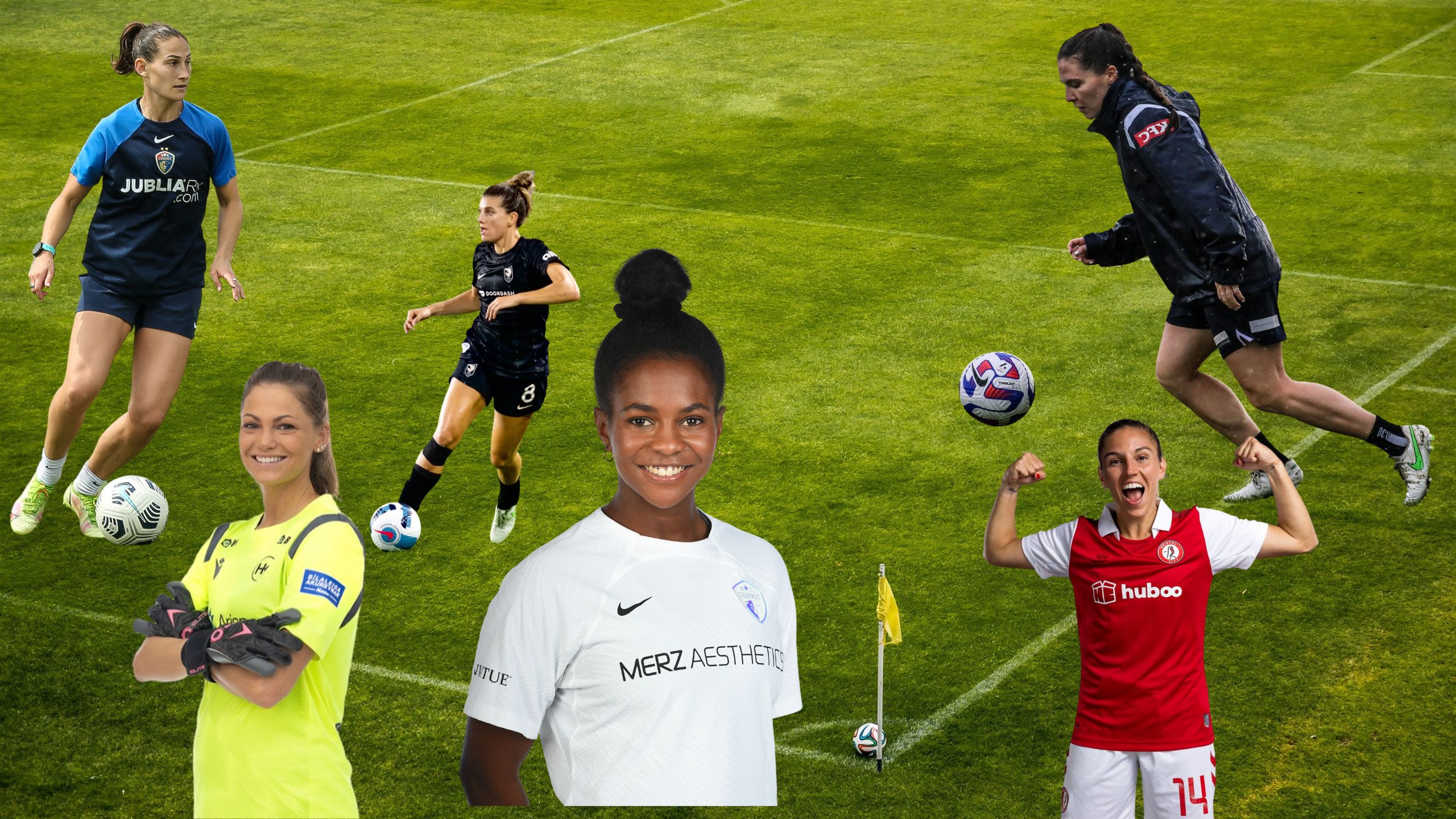 Brianna Pinto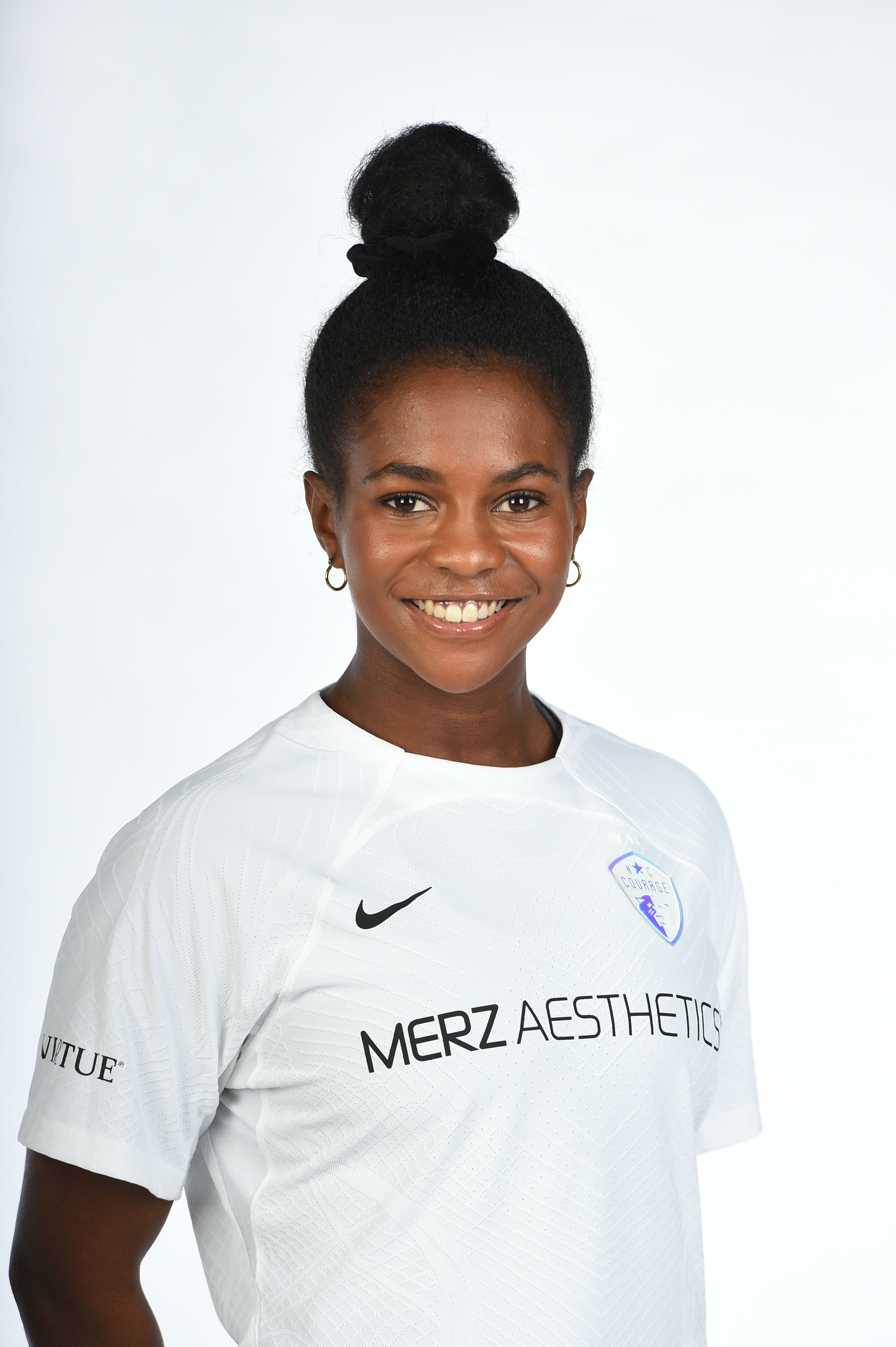 Brianna Pinto (22) began playing soccer at age 3 in hopes of fulfilling her lifelong dreams of playing for UNC Women's Soccer and the US Women's National Team. She grew up in Durham, North Carolina and is a product of a sports family. Both of her parents, Hassan and Meleata Pinto, were student-athletes at UNC-Chapel Hill. Her father played for the UNC Men's Soccer team and was recruited by her future coaches, Anson Dorrance and Bill Palladino, prior to focusing their efforts on the women's program full-time. Her mother played for the UNC Softball team and started her working career at ESPN and Major League Baseball. Brianna and her two brothers, Hassan and Malik, all became NCAA D1 athletes and professional soccer players. Hassan (25) played for Elon University for undergrad and took his final year of eligibility to the Duke Men's Soccer program. He then went on to play professionally for the Richmond Kickers and Loudoun United. Malik (20) attended Princeton University for 2 years and earned All-Ivy Honors both years. In 2023, he signed with FC Cincinnati to begin his professional career in the MLS.
Brianna attended her first U-14 Girls' National Team camp at age 12 and has represented every level of the Federation, including a brief stint with the Senior Women's National Team at the She Believes Cup in 2017. She also was named the 2019 U.S. Soccer Young Female Player of the Year. After committing to UNC at age 14, she went on to play in two Youth World Cups (U-17 and U-20) before beginning her collegiate career. At Carolina from 2018-2021, Brianna was a 2x First Team All-America honoree, 3x First-Team All-ACC member, and a 2021 Mac Hermann Trophy Finalist. With 31 goals and 19 assists over 3 years, she helped her team get to three College Cups, playing in every possible game, except one. While at UNC, Brianna majored in Business Administration and minored in Spanish for the Professions, with a newfound goal of working for FIFA after her professional career.
In 2018, Brianna was the lone U.S. Youth Representative for the United Bid Committee in Moscow, Russia and helped USA, Canada, and Mexico secure the hosting rights for the 2026 FIFA World Cup. This experience at the 68th FIFA Congress inspired her drive to make soccer more equitable across the world. In 2020, Brianna helped create Next Gen United, which was a campaign to get five young and diverse individuals elected to the U.S. Soccer Athletes' Council. She advocates for diversity, equity, and inclusion in sports through her involvement with Pinto Futbol Foundation and the U.S. Soccer Athlete Council and hopes to make soccer more accessible in underserved communities. Pinto Futbol Foundation will host its first clinic on April 16th, 2023 in partnership with Beyond Our Game to host a beginner-level soccer + field hockey clinic for 3rd-8th grade girls of color to provide more access to athletics for minority communities.
In 2021, Brianna decided to give up her final year of eligibility and entered the 2021 NWSL Draft. She was selected 3rd overall by Sky Blue FC, later known as Gotham FC. During her time at Gotham, she became an Adidas athlete. At the end of her first professional season, she was traded to NC Courage and became the first former NCFC Youth player to debut for the first team. She scored her first professional goal against Gotham FC on March 19th, 2022. Today, she has recently returned from a U-23 USWNT Camp in France and is ready to begin her 3rd professional season.
Coach Renee Lopez, M.E.S.S.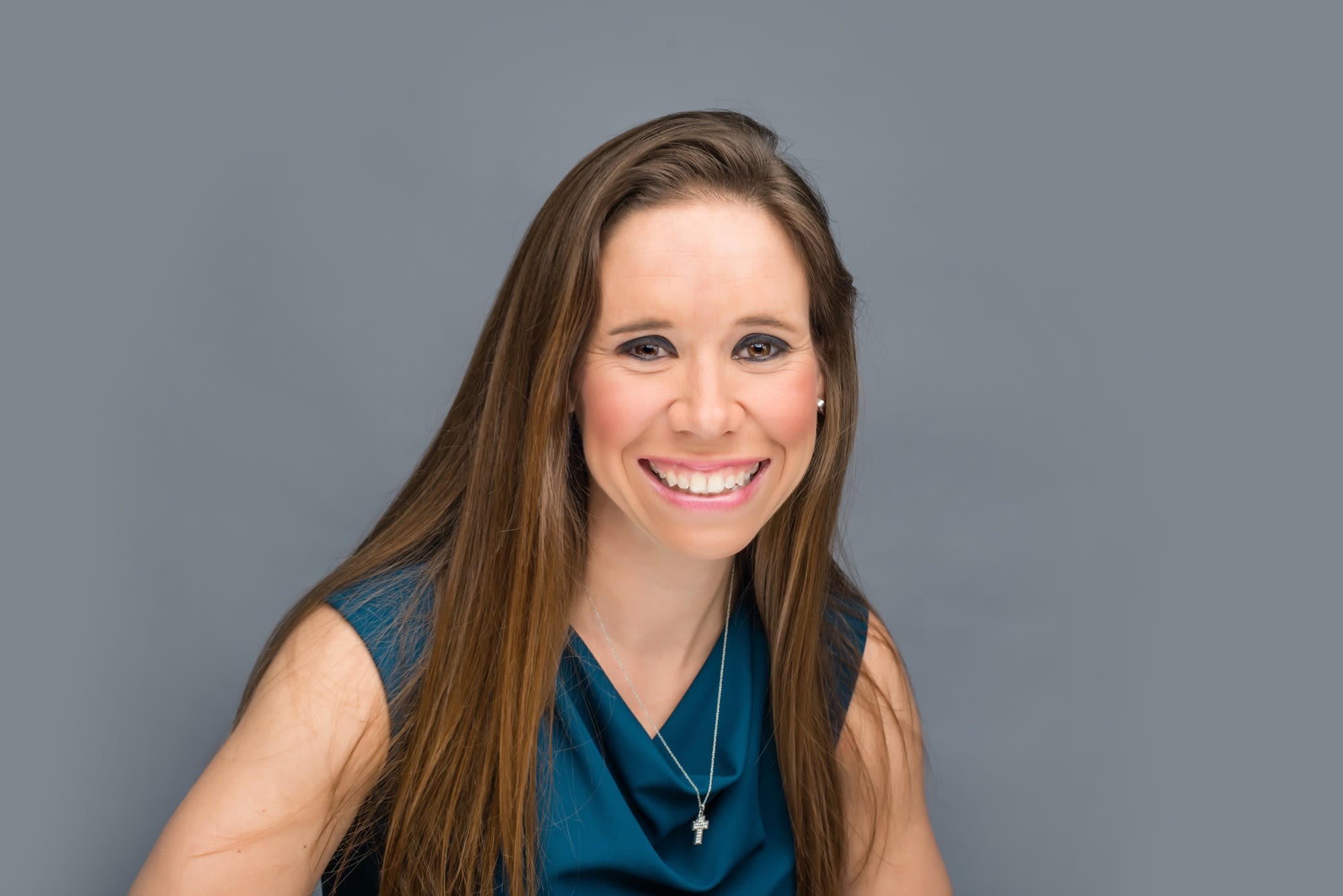 "I started playing when I was 4 years old & played hs, club, and in college. Injuries led me to get involved in coaching and I fell in love with helping to serve teens during their very formative years.
Now having been a college soccer coach for 14 years, including being a D1, D2, & NAIA head coach & NCAA Compliance Director, I love being able to help educate families so they can understand the often overwhelming college recruiting process without having to hire a recruiting service.
I have seen first hand a gap in many organizations of recruting education having been a varsity hs head coach and a DOC in a club. I love staying involved in soccer and helping teens find their right academic, athletic, social, and financial fit of a college- something we call 'The Broken Leg Test'.
"Author of "Looking For A FULL RIDE?:An Insider's Recruiting Guide"
Certified Speaker, Trainer, & Coach
John Maxwell Team/Jon Gordon Company
www.rlopezcoaching.com
http://blackcardspeakersbureau.com/topic/leadership-speakers/
www.lookingforafullride.com
Coach Sarah Brown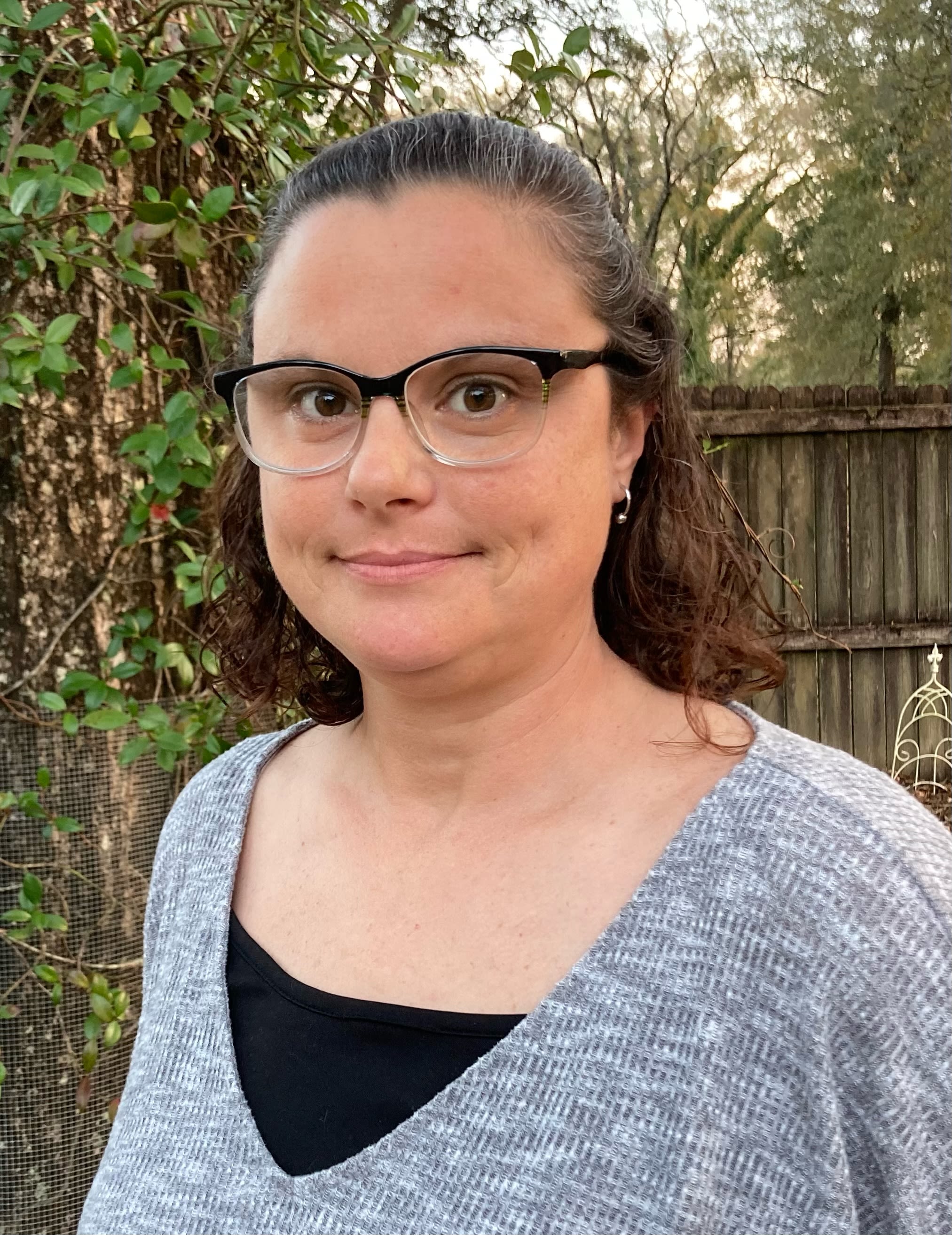 My name is Coach Sarah Brown; I am a JV soccer coach for a school in Mobile, AL. I grew up in Chickasaw, AL and moved a few minutes north to Satsuma, AL late in elementary school. I grew up playing team sports such as volleyball, basketball and softball, I also ran track competitively.
I have always loved competing in sports and therefore have always taken part in any sporting event I could. Growing up in southern Alabama I did not have an opportunity to play soccer on a competitive team as it was not offered in our area until my junior year of high school. I began to play intramural soccer in college and have been enamored by the sport ever since. I have 2 children; a 16 year old daughter who is a competitive swimmer and also excels at school (we hope she will be valedictorian next year). I also have a son who is 11 years old and that is really where my soccer coaching journey started. He has played since he was 4 years old and through watching him grow in the game he loves and assisting in coaching him and other kids my knowledge of the game grew exponentially. He began playing with the North Mobile County Soccer Club (NMCSC) and he currently plays for Saraland Soccer Academy (SSA).
It was through my work with NMCSC and their expansion into surrounding areas that I discovered there was not a soccer program for some of the the players in one of the small communities. I approached the school board for the district and because I currently hold a Bachelors Degree (not in education) I was offered the wonderful opportunity to change my career path and join not only the teaching staff but the coaching staff; where I am currently developing a soccer program for middle and high school levels. We are thrilled for our inaugural season to begin in March 2023. I am excited for not only the future of my new soccer team but for the future of the entire soccer community.
After working closely with the North Mobile Soccer Club NMCSC and the expansion of their program, I was made aware that the school system in which some of the players were zoned did not have a soccer program. I felt God calling me to do something about it.
Vicky Bruce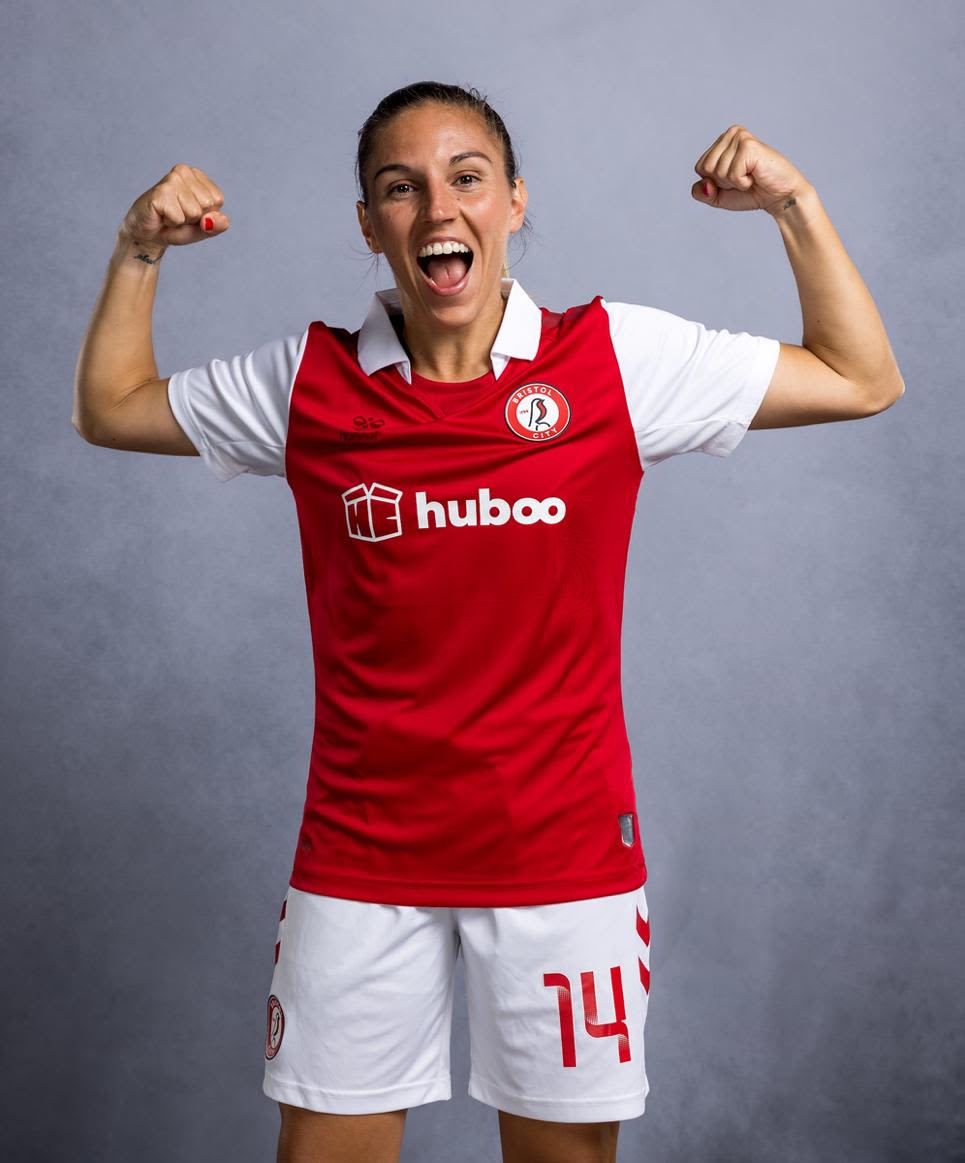 My name is Vicky Bruce, I am 28 years old, and play professional soccer player for Bristol City, a Women's Championship team in England. I played Division I soccer at UNC-Chapel Hill and at Davidson College, where I ultimately graduated from.
Over the last six years, I have utilized my British passport to play professionally all over Europe. I have played in Scotland, Iceland, Cyprus, Sweden, Denmark, Germany, and England. A major highlight of my career is playing in seven different UEFA Women's Champions League games. The way you qualify for Champions League is to win your countries respective league, which I did in both Cyprus and Denmark. My Danish Team, Fortuna Hjorring, even made it to the Round of 16 in the 2021 Champions League Tournament, losing to the ultimate champions, FC Barcelona.
I also very much enjoyed playing against some of the best players in the world in the German Bundesliga last season. I got to play against teams like Bayern Munich and Wolfsburg every weekend! Furthermore, I was recently inducted into my high school's first ever hall of fame (Cannon School in Concord, NC). Although I'm incredibly proud of all that I have accomplished, my ultimate goals are to play in the NWSL, WSL, and for the Scottish National team.
Soccer has been, not just a hobby, but my entire life, ever since I was a kid. I'm incredibly fortunate to still be playing professionally with my history of injuries and current age. So I will never take it for granted! There have been many ups and downs throughout my soccer career, but all the sacrifices have been well worth it. Even when I retire from playing professionally, I will never be done with soccer. I can honestly say that I will kick a ball until I can no longer walk!
Feel free to follow me on my soccer journey 
Instagram: trickyvicky64
Facebook athlete page: https://www.facebook.com/trickyvicky64
Shay Haddow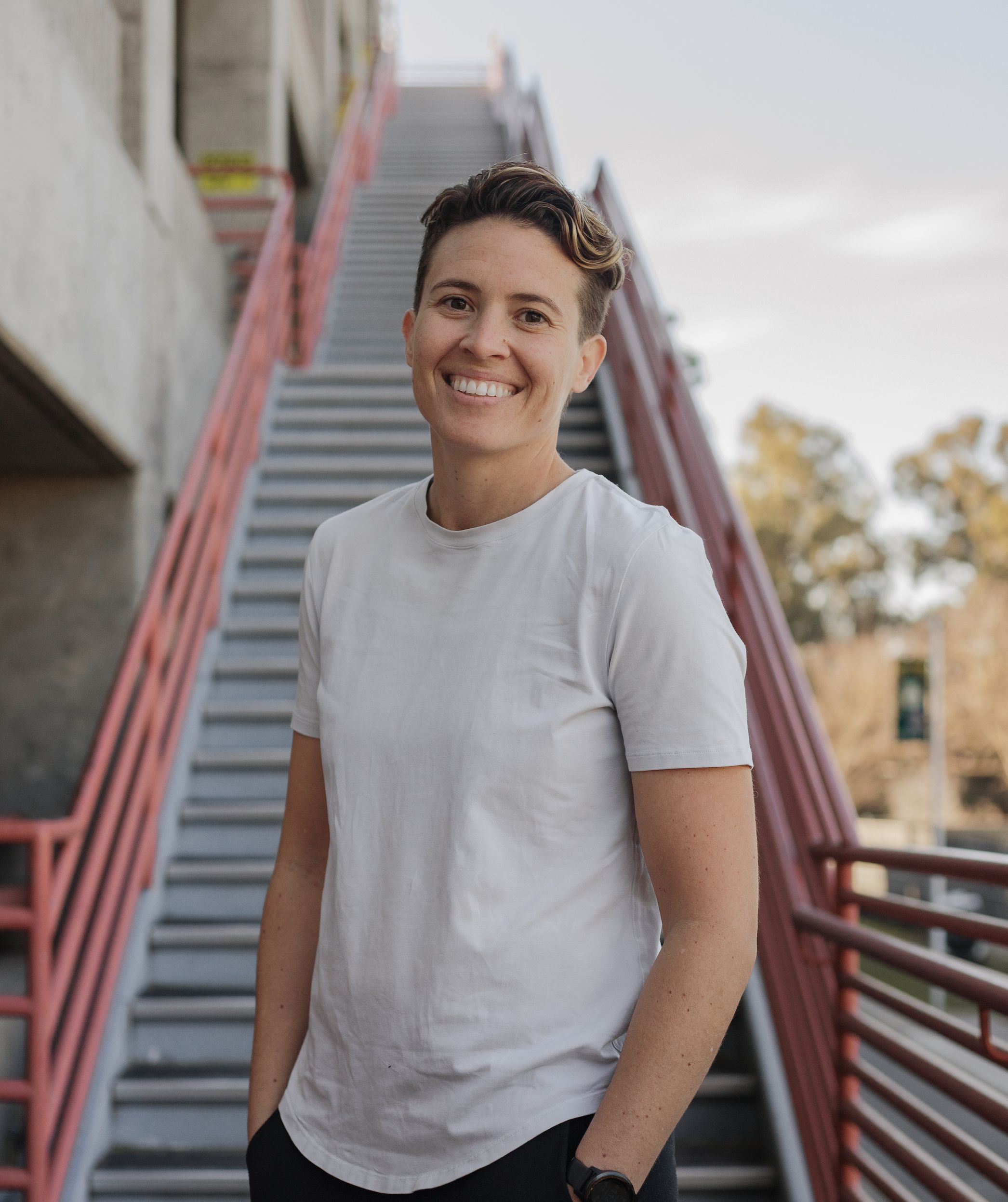 Shay Haddow is a coach and speaker on confidence and mental performance for female athletes, as well the host of the Alpha Girl Confidence Podcast, and Author of She the Confident. Her mission is to empower girls to cultivate confidence from the inside out so that they can live and play to their fullest potential
I remain involved in the game because I understand that many girls struggle with confidence, anxiety, and feelings of overwhelming pressure to perform. I personally went through this experience alone, so now it's my life's purpose to empower girls and help them realize that they are innately confident, worthy, and powerful, regardless of their accomplishments and achievements. When girls discover this on a deep level, they are capable of achieving awesome things in their sport and beyond.
--
Shay HaddowFounder, Alpha Girl Confidence
Author of She the Confident
Join our Free Facebook Group HERE
Amy Schweizer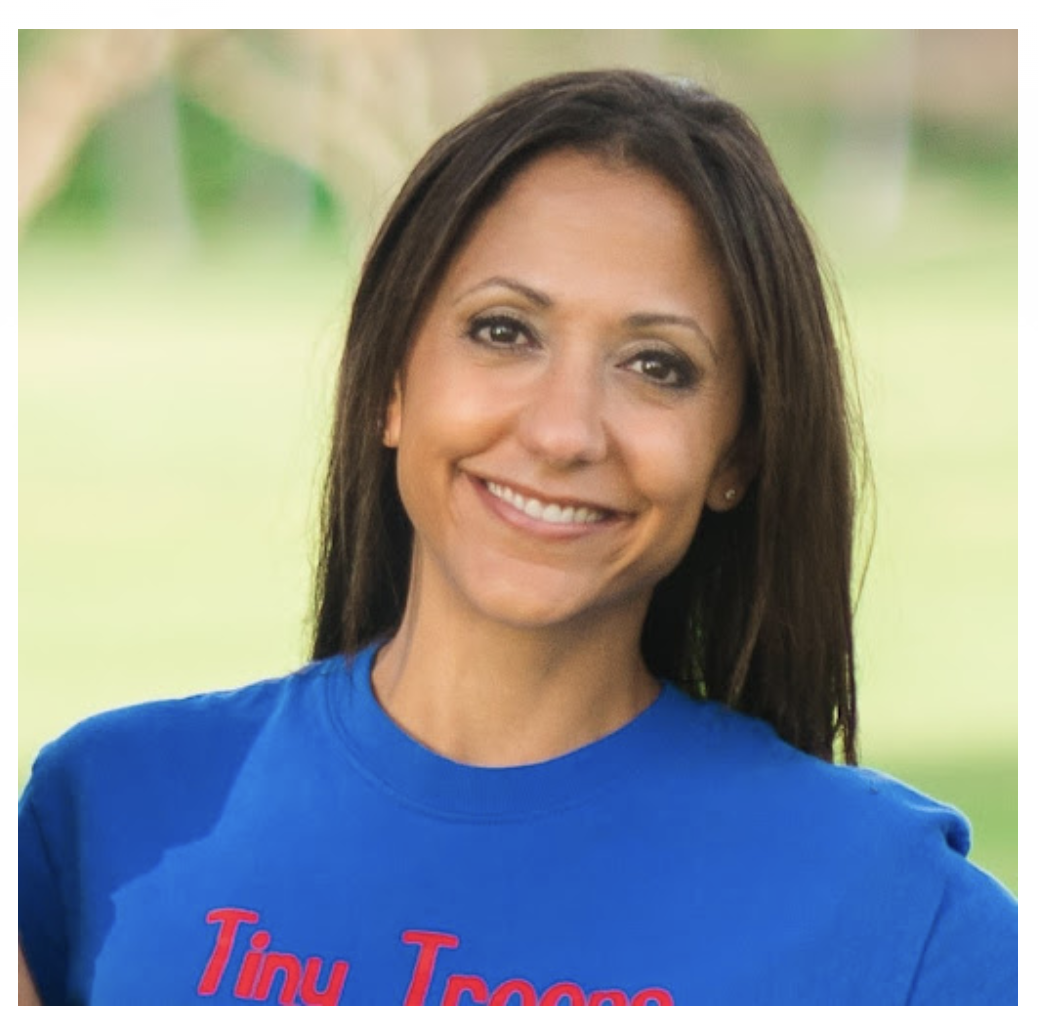 Amy is a USMC military spouse of 11 years, mom to three boys, and an expert in youth sports development. She has experience in program creation, coaching and program management, and the professional sports industry. She has a B.S. in Finance and M.S. in Sport Management, with certifications in group fitness, behavior change, and fitness nutrition. She has played soccer for over 20 years, culminating with being a member of the Cincinnati Ladyhawks of the USL. She is the Founder and Owner of Tiny Troops Soccer, a developmental program for children ages 2-5 with 35 locations worldwide. She loves creating physical activity programs that benefit the overall well-being of military children, families, and the surrounding communities. She is also a passionate advocate for military spouse employment. She has recently published her first book – "I Will Be Okay – Adventures of a Military Kid", and was selected as the 2021 Inspirational Leader of the Year by The Rosie Network.
"Soccer grounds me. We move a lot due to being a military family and one of the first things I do when arriving in a new town is finding a local adult rec league. Being the new "kid" over and over isn't the greatest, but always being able to find common ground with people in a new setting is. We strive to give our players that same feeling of comfort and familiarity wherever they go through Tiny Troops Soccer"
Michelle Yearwood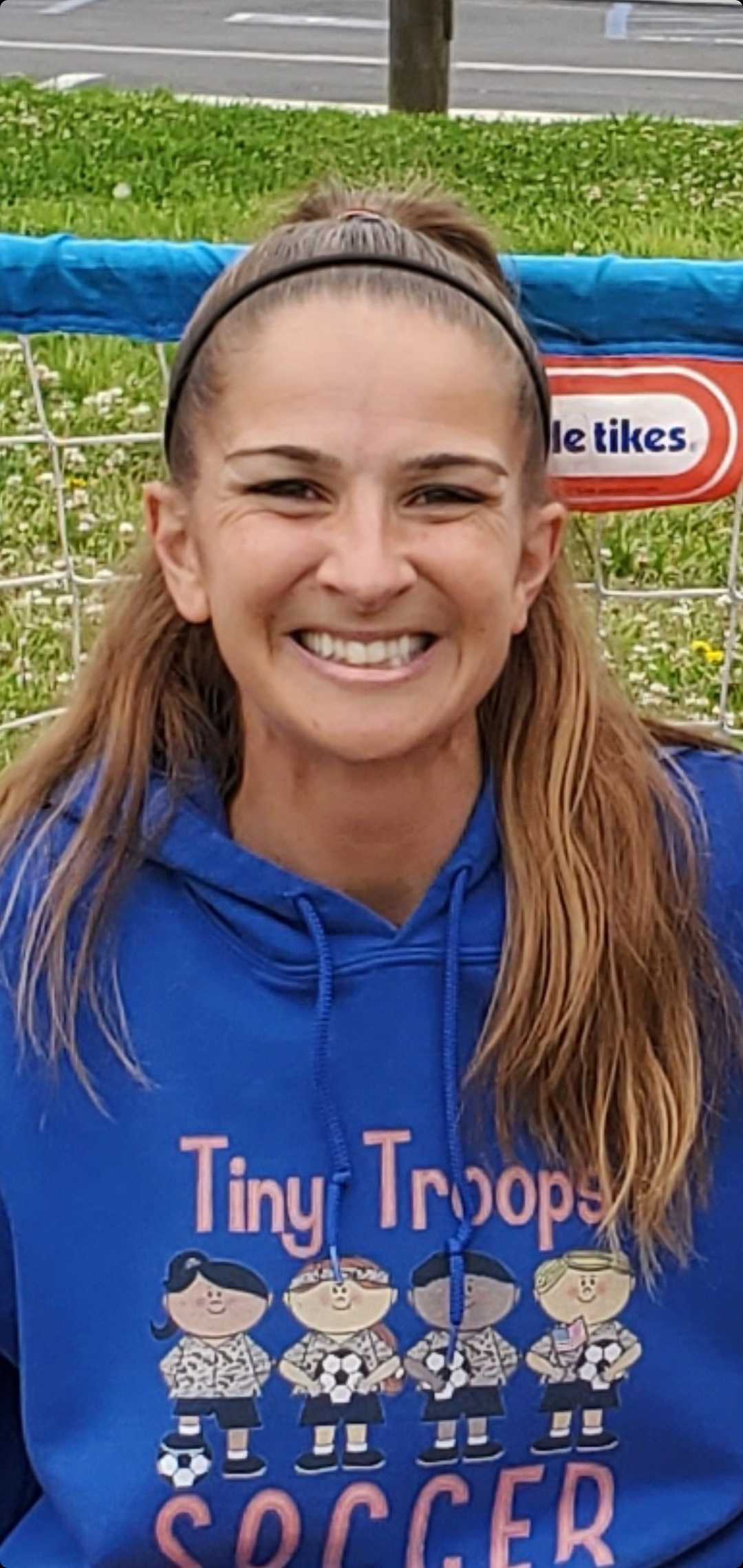 Michelle began coaching over 8 years ago for Tiny Troops Soccer when it was Little Strikers Okinawa. When the program moved stateside, she was the first Coach for Tiny Troops at Camp Pendleton MCB. She has been a Coach, Site Coordinator, and Administrative Assistant. She has now settled into her role as the Assistant Director of the program. Michelle has her B.S. in Sociology & Criminal Justice from Southern Connecticut State University, where she also played on the Field Hockey team. She is a certified Personal Trainer, Kickboxing Instructor and Youth Fitness Specialist. She has coached field hockey, soccer, and girls lacrosse on and off for 20 years. She has been playing soccer since she was very young and continues to play in adult leagues when she gets a chance. She has been married to her active duty Marine for 20 years. They have 3 very active, soccer-playing children and 1 dog.
"I stay involved with soccer because of how much joy it has brought me my whole life. I love watching my own kids play and coaching other children so they can all fall in love with the sport as well. It is so important for kids to have a healthy outlet and soccer provides a great environment for life lessons and healthy activity."
Audrey Baldwin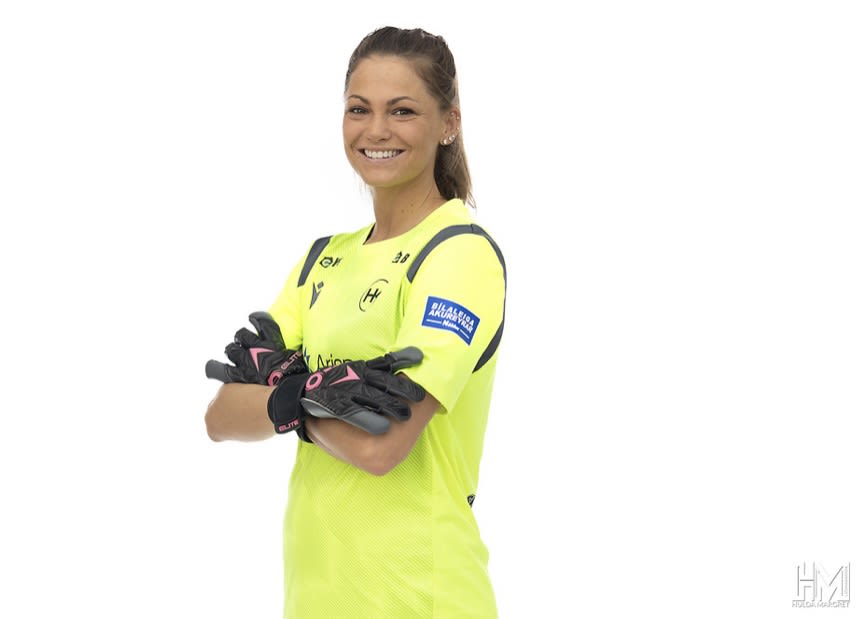 Since 2014, Audrey Baldwin has been a professional goalkeeper (currently with HK Fotbolti in Iceland), where she has played in 9 countries (Portugal, Iceland, Denmark, Kosovo, Israel, Spain, Cyprus, France, and USA), including UEFA Champions League games. She uses her Master of Science degree in Sport and Exercise Psychology, bachelors of science in Kinesiology, and associates in Business Administration to take a "total person" approach to mentoring and coaching with boys and girls of all ages. As a result of her experiences with different cultures, her unique path, and navigating multiple levels within the game, she has gained a profound insight into the power of the mind on the game and on life as a whole.
"People say sports create who you are. I think that is only partly true. I think sports expose who you are, and give you the chance to change it.
Soccer connects so many different people in so many different ways, and there is always something to be learned. It encourages growth, cohesion, and emotional connection; all without words. Soccer has exposed me to a variety of realities from around the world and I grew from it all because I stayed connected to the beauty of the game. I stayed connected to the joy and the passion. I allowed it to change me for the better, to be open-minded, compassionate, structured, and dedicated. I allowed it to bring good memories and even better people into my life."
Lindsey Huie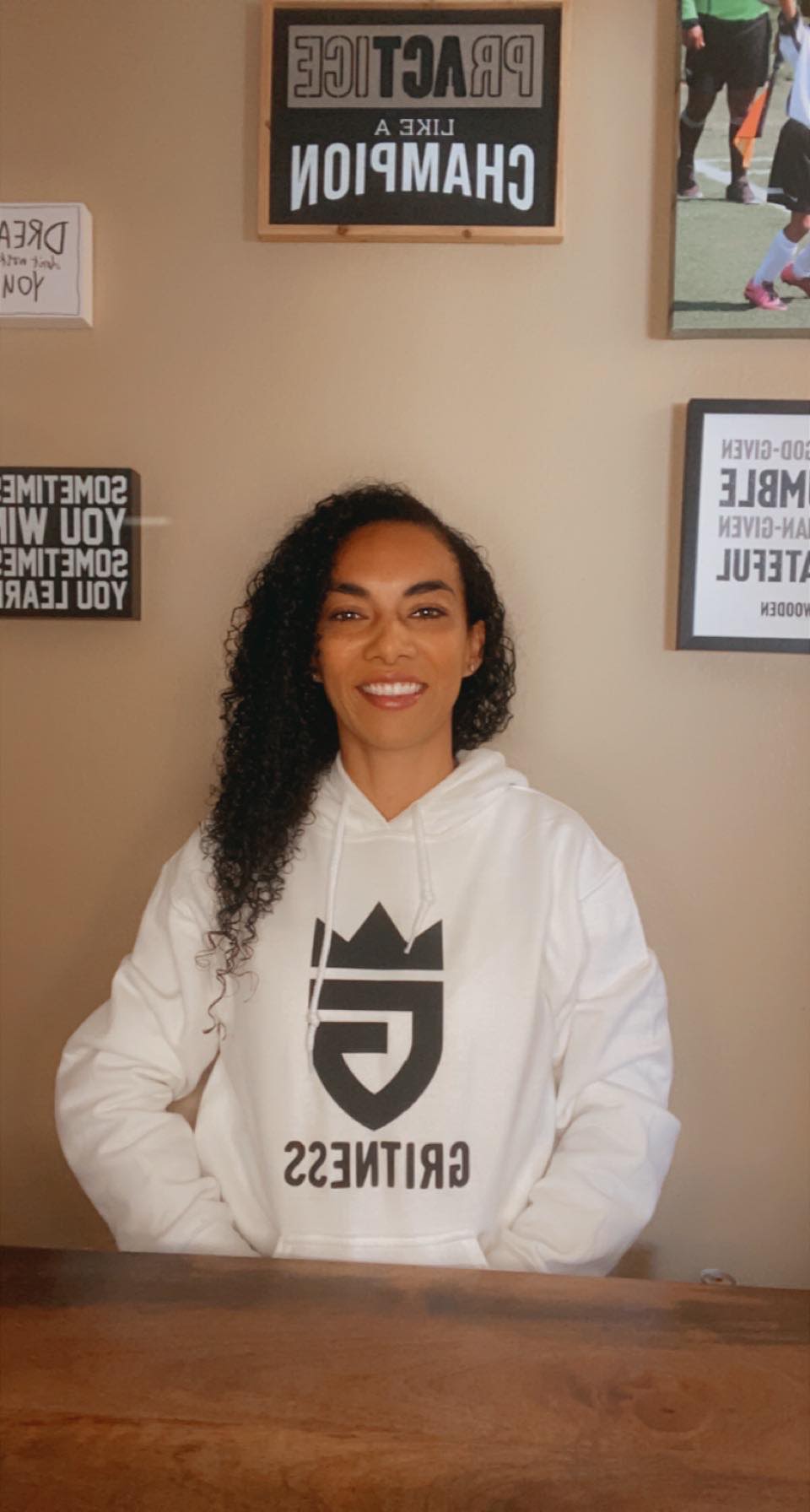 Lindsey has coached for the past 10+ years in the area. She has been widely known for her ability to develop young players and prepare them for the next level of play. In the last several years, she has formed dozens of teams, each one promoting to a higher level of play. In 2020, after entering their second season together Lindsey's G2011 team took State Cup, with an overall record of 28-4, 11-1 in league, with 152 total goals for and conceding only 38 with 4/5 tournament championships.
More recently, Lindsey has begun to work with colleges and assisted UCI in their first season since 2017 in a BIG WEST CHAMPIONSHIP and advancing to the second round of NCAA Playoffs. Additionally, she has placed numerous college bound females at various schools across divisions: Colorado State (D1), University of the Pacific (D1), University California Riverside (D1), Chapman University (D3), and Southern Utah (D1). Lindsey's GRITNESS program proved it's efficiency when Pro bound athlete Scarlett Camberos was not drafted in the NWSL and landed a contract with Club America. Scarlett is now one of the most widely known and potent attackers in the league and signed a contract with Nike! She was promoted to the Senior Mexican National Team and had a tremendous debut following her mentorship with GRITNESS. Each client that Lindsey has mentored across the country (serving various clients outside of CA) and internationally has accomplished their goals, whether it's been obtaining college placement, being more consistent in performances, decreasing gaming anxiety or promoting levels. She is set to continue to coach the PATEADORES 2011 age group at the ECNL, RL & Flight 1 level/Discovery. Besides accomplishing so much on the field and in the mental strength arena, Lindsey has served as the Ambassador to the American Heart Association following a Spontaneous Coronary Artery Dissection and is an active member in serving her community.
"I remain in the game bc it's always been my first love AND because I believe that it can open amazing opportunities for young women. I was able to travel the world and experience different cultures and ways of life while also obtaining an education."
Kristin Anderson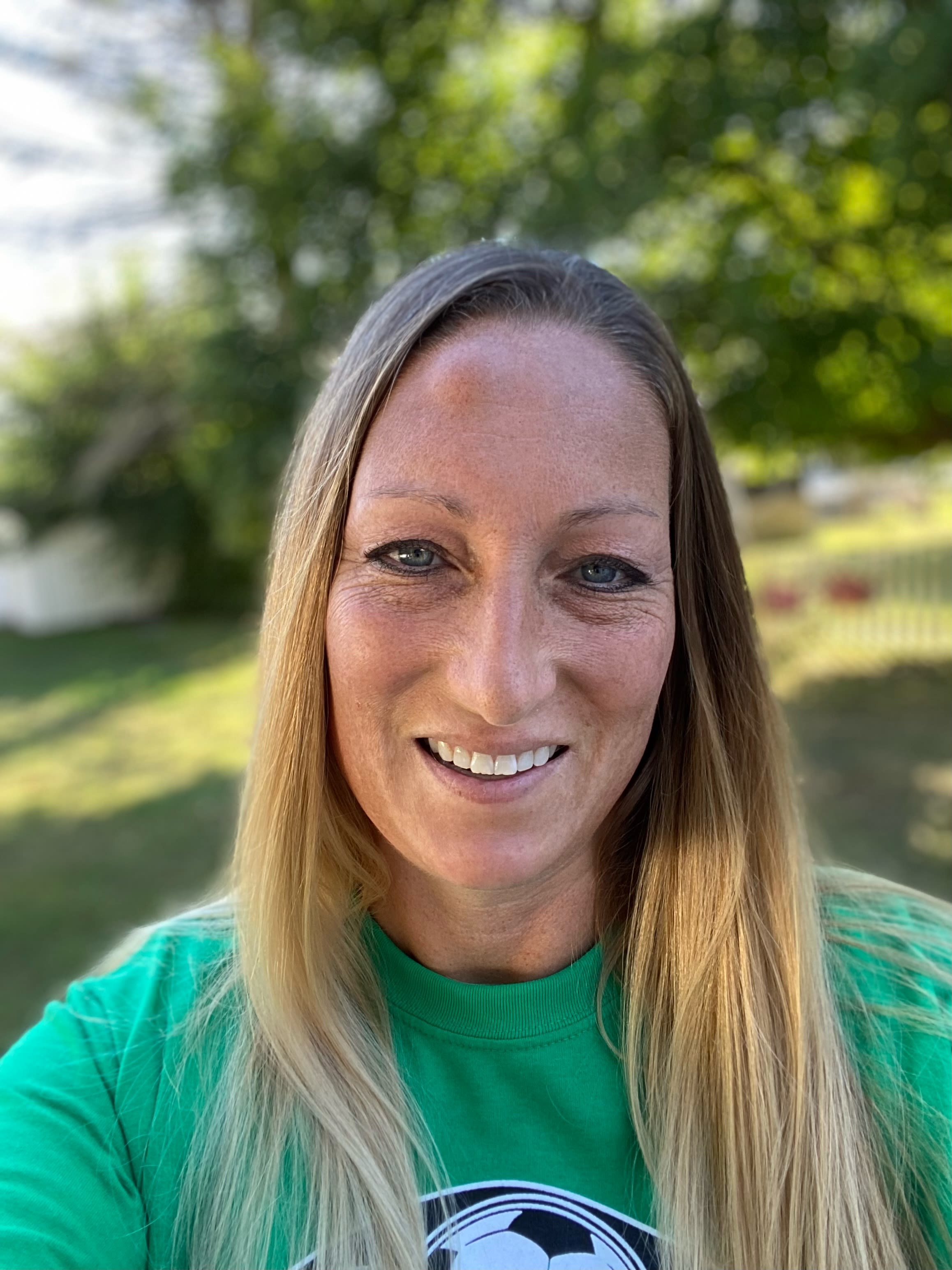 I was a 5 sport athlete growing up, but soccer just wasn't big waaaaay back then in places I lived so it was never my big sport. But coaching youth sports began for me when I was 16, coaching girls' softball. I continued coaching other sports as well over the years, and picked up coaching soccer for my own kids. Over the years, I started out doing it for them, but it evolved into a passion. I became a soccer junkie. I learned (and continue to learn) everything I can to pass on the love of the beautiful game to all kids. Even my backyard is a field with 2 full sized goals for anyone who wants to come play. My oldest child is now 23, done with his collegiate soccer career, and just playing in adult leagues for fun. My 16 year old is done playing now for health reasons. But my passion to coach soccer for kids remains. I work to provide the skills they need to develop, a path to succeed, fun, joy in playing, life skills, and hopefully the same passion I feel out on the pitch every day! There is nothing better or more fulfilling than seeing the joy on kids' faces playing the game I love!
Chelsea Turk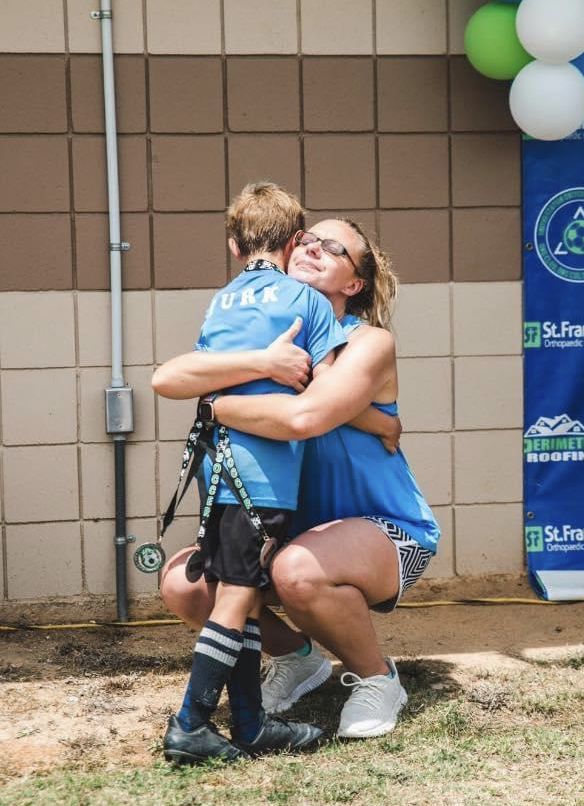 I am in my 3rd season of coaching soccer. As a young girl from a small town of Michigan, we had a choice between softball or soccer. I fell in love with the game of soccer and played through my local high school varsity program. As I relocated and became a mom, my love of the game didn't change but my purpose did. I wanted to give back to the community that I was raising my boys in. Coaching gives me a sense of purpose in our youth's pathway to being successful adults. I am blessed to have a growing program locally that provides that foundation for the community. I get to meet and work with some of the best, local, young athletes that will be this area's leaders in the very near future!
I get the best of both worlds, watching young female athletes grow and excel along with coaching my own boys in the same sport I fell in love with. I love watching the young girls play aggressive and hold their own against the boys! Girls sometimes just play with more GRIT, and I'm here for it! Every season, I get to learn from them just as much as they learn from me, if not more.
Most people wait to meet their favorite athlete, I get to coach mine!
I really push to instill the meaning of purpose. I remind my players every practice: We are playing with purpose, whatever that may be for each player individually. We have a purpose. We are using it and driving purpose with passion. Go show the world your purpose!
Teesta Sullivan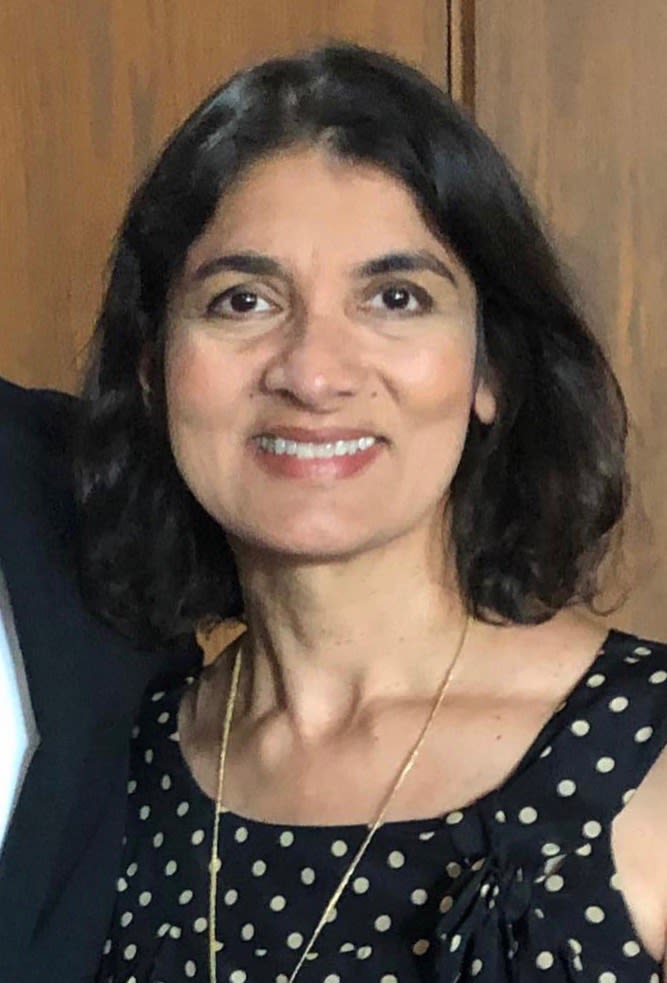 Welcome to GoSoccerPro, the ultimate resource for parents looking to help their sons and daughters play professional soccer in Europe or the US. Founded by Teesta Sisodia-Sullivan, a soccer mom with three children who played, including one of whom still plays. Our platform is designed to provide you with all the information and resources you need to give your child the best shot at success.
Teesta started GoSoccerPro out of frustration with the lack of information available on how to position her son for success overseas. But as she began sharing what she learned, she quickly realized that she wasn't alone. Parents all over the country were struggling to navigate the complicated world of youth soccer and find opportunities for their kids to play at the highest level.
That's why GoSoccerPro is more than just a blog - we're a community of like-minded parents and players who are committed to helping each other succeed. We provide in-depth guides and articles on topics like using educational funds to pay for soccer training abroad and why US players can't just join a European academy. We also donate soccer supplies to young people in need in our community. If you're looking to give your child the best possible chance to play professional soccer, GoSoccerPro is the place for you. Join our community today and start making your soccer dreams a reality.
Teesta holds a BA in Psychology, a Master's in Health Science and a JD. She worked in Florida and practiced criminal law until her youngest was born. After that she was blessed to have been a Stay at Home Mother for many years.
Kaleigh Kurtz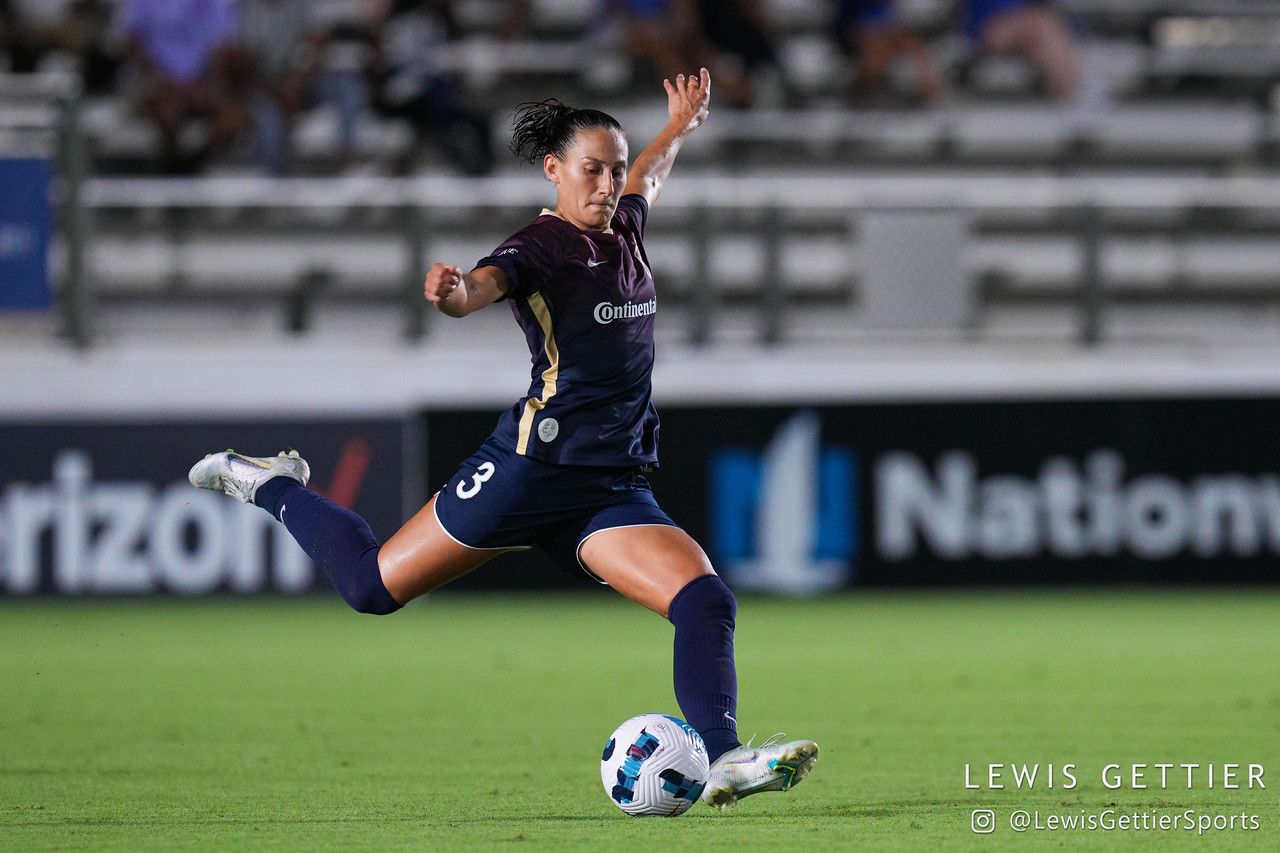 Currently playing my 6th season in the NWSL for the NC Courage. I was born and raised in Greenville, South Carolina where I played club soccer for Carolina Elite Soccer Academy from age 9-18. I played at the University of Richmond for my freshman year and finished my colligate career at the University of South Carolina. I finished my college career with honors such as Mac Herman Trophy semi-finalist, SEC Defensive Player of the Year, and First Team All-American. I have played professionally overseas in both Östersund, Sweden and Canberra, Australia. I was named the captain of my Swedish team and Player of the Year at Canberra United. In the NWSL, my team has won the Inaugural International Champions Cup in 2018, two NWSL Shields 2018 & 2019, and two NWSL Championships 2018 & 2019.
Why do I remain/love the game of soccer? Soccer is the perfect outlet to every avenue of my being. I'm able to create new things on the field every day, no two "pictures" look the exact same. It is my mental escape, the outside word does not exist when I am inside the lines of a pitch. My position and role on the team allows me to lead: to help the players younger than me, direct the player in front of me, and collaborate with the teammates next to me. Soccer allows me to see the world and travel to new places and fulfill my adventurous side. While I play this amazing sport, I get to push my body to its limits while expanding my mental resilience. Every day soccer gifts me the opportunity to show up, get better and grow with like minded individuals from every kind of background, which in a life of uncertainty is a magical feeling!
Rachel Shomacker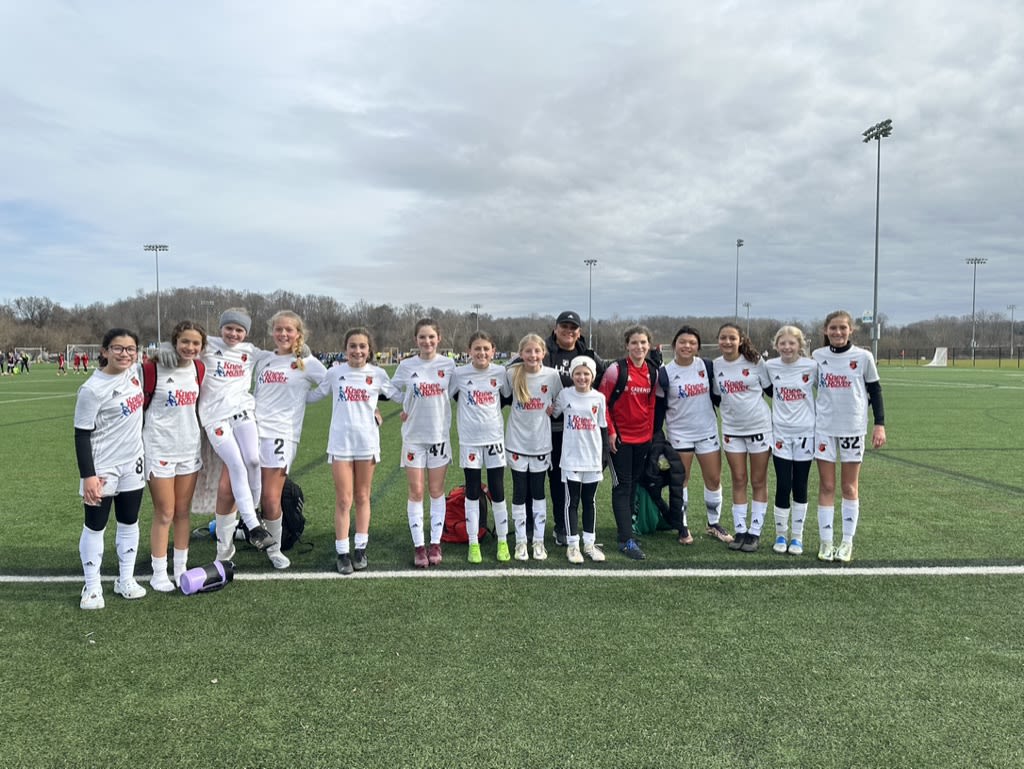 My name is Rachel Schomacker. I've been coaching soccer for over 10 years. My path to coaching was probably different than most. I grew up in Pennsylvania playing field hockey, softball, and basketball and obsessed with the NFL and MLB. If there was a local soccer team I didn't know about it because I surely would have signed up. Field hockey was my main sport and that is what I pursued in college. I played 4 years as a goalkeeper at Bloomsburg University. After graduating and leaving college my love of sport never ended, but admittedly I wasn't very familiar with soccer during that time outside of the occasional World Cup that I would watch.
Fast forward 9 years, and my husband and I began to expose our son to all kinds of sports through the YMCA and the local Rec Dept. From the beginning I coached everything we signed him up for; flag football, t-ball, baseball, basketball, soccer. I would spend hours on youtube watching soccer videos to learn and get ideas for training. When our son joined Bulls Soccer Club at age 8 our DOC, Andrew Hammer, asked if I would be interested in coaching. I didn't know if I was ready for that as it wasn't a sport I had ever played, yet I was intrigued by the challenge. What I did have was experience playing a sport on a big field with 11 players on each side including goalkeepers. I did play a sport where the object was to move the ball up the field to score, find ways to shut down our opponents defensively, and have an overall fluidity to the game. As a goalkeeper I could see the whole field, had to know my angles, communicate with my defenders, and command my area. So I thought that seemed familiar enough to make the leap and I already felt comfortable being a coach.
That put me on a path to what has become an obsession both as a coach and fan. Thankfully I had some amazing people to learn from at the club as an assistant coach, a roll I continue in to this day as well as at Grovetown High School. Courses and licenses are obviously the starting point but learning from so many coaches with different styles, philosophies, and backgrounds has honestly been the best teacher for me. Going to every camp my son was in wasn't just for him, it was also for me to learn from the coaches there. The most challenging aspect of coaching is of course the technical aspect and being able to teach moves and skills. I've had to work hard to learn to teach the "how", while simultaneously learning to teach the "why".
My family would probably tell you I watch more soccer than one person should, but the game is an amazing teacher. Being an assistant is perfect for me as I feel like I am able to affect the kids more because I am free to give more individualized attention. The head coach usually has to worry about the team as a whole, whereas I am free to talk to players one on one and give focused attention to any areas they might be struggling with. My greatest successes with teams have nothing to do with wins. Those moments when you help a player realize they are capable of doing amazing things they never thought they could and you see their faces light up are incomparable. Players want to be believed in, challenged, and pushed and as a coach you might be one of the few adults in their life providing that to them. The key is knowing when to question, when to listen and when to push and that's different for every player.
It's no surprise that I am obsessed with goalkeeping even though I was a very different kind of goalkeeper. That's where my main coaching focus is but I volunteer my time to help players in any way that I can regardless of position. The joy I experience from working with players is immeasurable. If you want to know why I stay involved in the game all you have to do is look at the faces in the photos because everything I do is for them. There is intrinsic value of course, it makes me feel good, but being able to help these players be great people, great teammates, and the best athletes they can be is what it's all about. If I can help players discover they can be more than what they thought they could be and hopefully teach life lessons that go beyond the game and into adulthood I have succeeded.
There are very few women coaches in our area, and I see what it means to our female athletes to have a female coach around. But I do coach boys as well, and my role in that area is not lost on me. I like that they see a woman breaking stereotypes. But in all honestly I don't think about it that much, no one thinks of men coaching girls as special so I don't see why I should feel any different. I love coaching both, and I know I can provide value to both in similar and different ways.
I would of course encourage more women with a passion for teaching and a love of the game to get involved with youth soccer. Surround yourself in a supportive environment with coaches that are willing to help you learn and grow whether at club, recreation, or school. It's never too late to start. And if you are lucky enough to have had amazing coaches in your own athletic career, as I was (Jan Mitten Hutchinson and Ed Stinner), you will have great role models to base your foundation on. No one is a great coach over night so be patient, ask lots of questions, and never stop learning. Lastly, I must thank my husband who is incredibly supportive of the time I spend helping these players, and my son for introducing me to the beautiful game.
Darby Nettles Pittman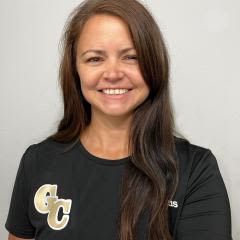 My name is Darby Nettles Pittman (28). I am married to my wonderful husband, Dusty Pittman (31) since 2015. We have one awesome old son, Malik Pittman (2). We currently live in Wade, MS. I have played soccer since I was old enough to play, so about 3 years old. I have played youth soccer competitively and travelled across the south region since age 12. I played for a couple different travel clubs growing up, but I finished playing at South Mississippi Soccer Club in Gulfport, MS. I also played high school varsity soccer 7th through 12th grade at Greene County High School. My senior year, I signed a full tuition scholarship and played at William Carey University from 2013-2017. I graduated with a Bachelor of Science, biology major and chemistry minor. Now, this May 2023, I will graduate with a Master of Education. I intend on continuing soon towards a Specialist in Athletic Administration. I am also very grateful to have played and coached in the GCPL women's league under Gulf Coast Rangers from 2017-2022 along with other coaches. I currently teach 7th grade science and head coach of both girls and boys soccer at George County Middle School. I absolutely love where I am at and the support I receive.

My husband started a non-profit travel soccer club in Hurley, MS in 2015 called Mississippi Reign FC. Coaches and staff do not profit. He created a philosophy that still stands today! I have been president of the club since 2019. Although the term "development" is quite over used and not nearly as applied these days it seems, we believe in finding the balance of developing young players and humans on and of the field. We believe in long term results rather than relying on the short term "wins". Being in a small, rural area, we really have a great culture and families who have been with us since the start!

My "why" for staying in the game is simple to me. Coaching and playing soccer has given me purpose to give myself back to those around me. It gives me peace and happiness to invest myself in others with my highest potential. I love learning. I love children. I love helping them through their struggles and victories. I love making connections with new people. Lastly, I hope to inspire more women to continue coaching!
Kelly Warner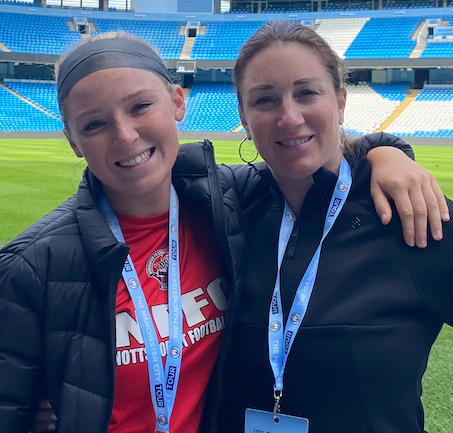 I am a veteran wife, mother of 4 and Special Education Teacher. As a military family we always found success in quickly assimilating to our new community by putting our kids in youth sports. The intangibles that came with youth sports were so important.
My daughter, Malayah (pictured above) joined a Rec soccer league when she was 5 years old and since then has never looked back. As she continued to develop and play for recreation programs and then clubs I quickly learned more about the game of soccer, and discovered a growing love for the sport. As my kids played youth soccer, baseball, and other sports I saw the need for coaches, especially at the recreation level.
I coached my son's Rec league soccer team, as well as my son's baseball team and my school's girls' Futsal team. For me as a coach it was so important to have a plan, determine a baseline for my players, create training opportunities to develop skills and learn the game, and create a safe environment where kids could play, make mistakes and still love the game. I never wanted to be a coach that just showed up. I wanted to be a coach that made a difference. I wanted my players to finish the season knowing more than they did at the start and feeling as if they grew as a player. I am currently the Team Manager for one of my son's Club soccer teams, and hope to coach additional youth soccer teams in the upcoming seasons.
Last summer, I was blessed with the opportunity to accompany my daughter to England where she played, trained and we were able to watch 4 Eurocup games. There is nothing more empowering than for young women to watch a stadium full of fans cheering on women's soccer!
Cherylyn Cieplucha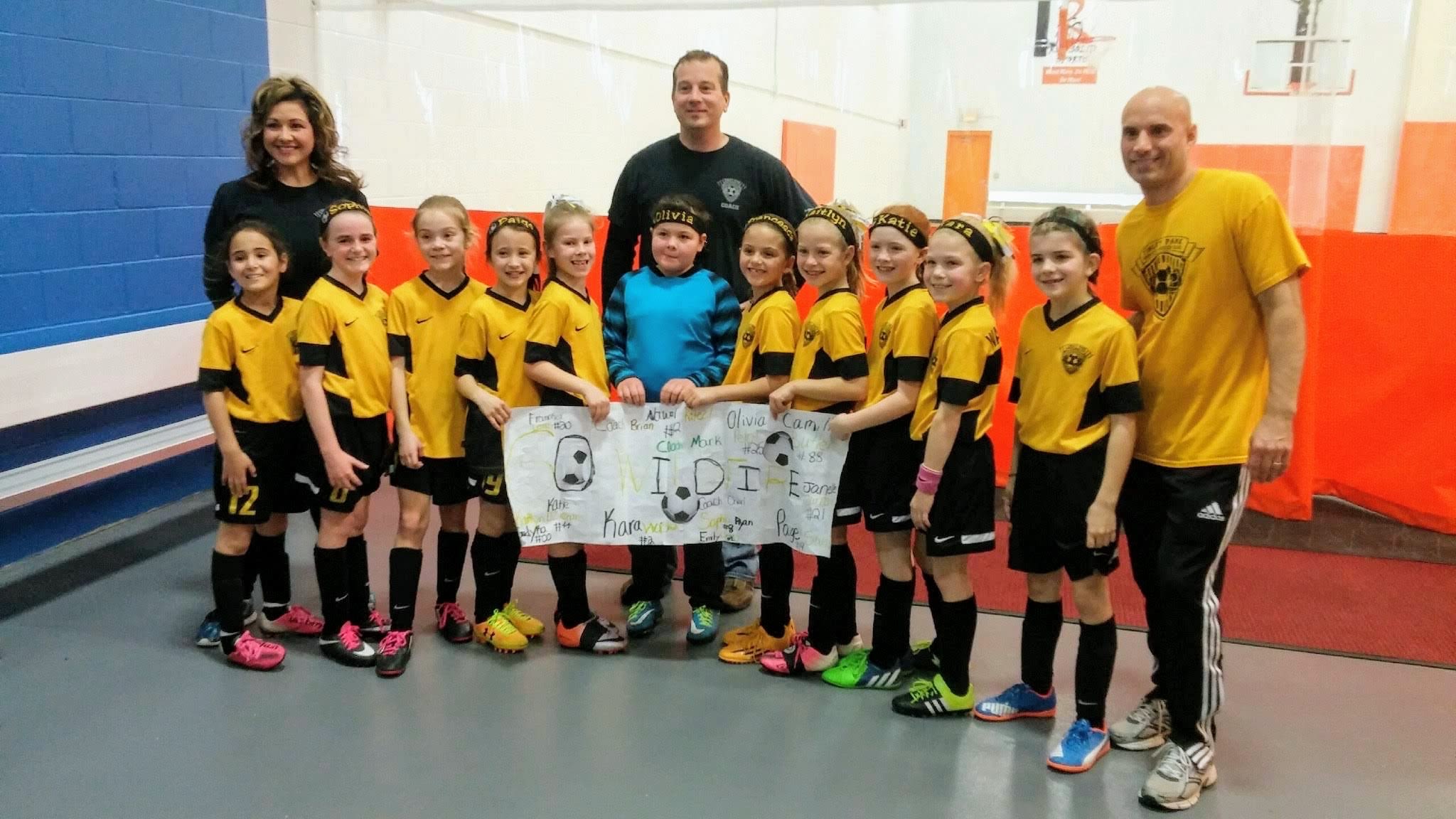 I played soccer in grammar school and high school. Club wasn't big at that time so we just played indoor in our off-season to keep our legs fresh. I decided to coach rec when my daughter was 5 because she wanted to join a team and they needed volunteer parent coaches. She did so well that season that the other coach recommended I have her try out for a club team, Tinley Park Bobcats.
Once again, this club needed coaches so I became licensed and our travel soccer journey began. It's been so much fun working with the same girls over the years. You feel like you have a part in raising them, not just into skilled players but kind young women. I started coaching club when they were U8's and now they are U17's (see below - see if you can tell who's who!).
One day when this journey ends, I will miss practices, making tourney treat bags, planning team dinners, etc. Last year I began to coach girls' soccer at the middle school where I teach. My favorite part of this is teaching them about sportsmanship. Whether it's playing or coaching soccer has become a big part of my life and has taught me important lessons that have made me a better person.
Catherine Zimmerman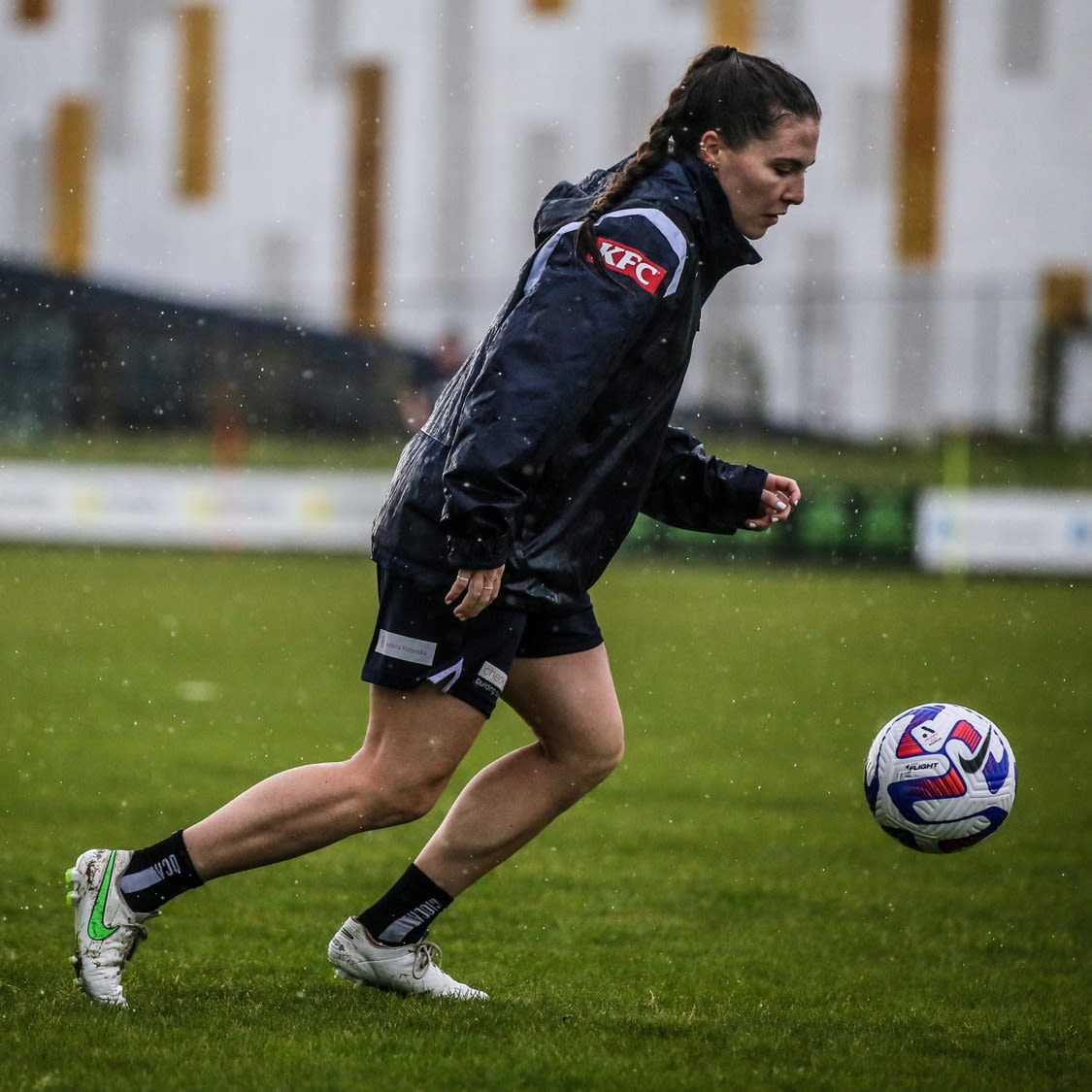 I'm from Madison New Jersey, I grew up as a multi sport athlete but soccer was always number one. I got recruited to play at Providence College and upon graduating signed with NWSL side Sky Blue. After a year and a half with the team I decided to go overseas. I first went to Switzerland followed by Australia where I played 2 years in the 2nd division and am now in my 3rd season with 1st division team Melbourne Victory. My first two seasons with Victory saw us winning the championship back to back. In my spare time I like to do anything active, sports, beach, water sports, hiking, and traveling.
Soccer has brought me so much joy throughout my life. I had a college lifting coach that always said "work hard at work worth doing" and to me soccer has always been worth it. It has always been worth sacrificing time energy and effort into being the best soccer player I can be. I love being part of a team of individuals working towards a common goal and equally as competitive as myself. Off the field, soccer has provided me with opportunities all over the world, and has introduced me to some of my best friends that I am so thankful for. Although there is more to life than soccer, right now it is my life and I wouldn't want to have it any other way.
Anne Isenhart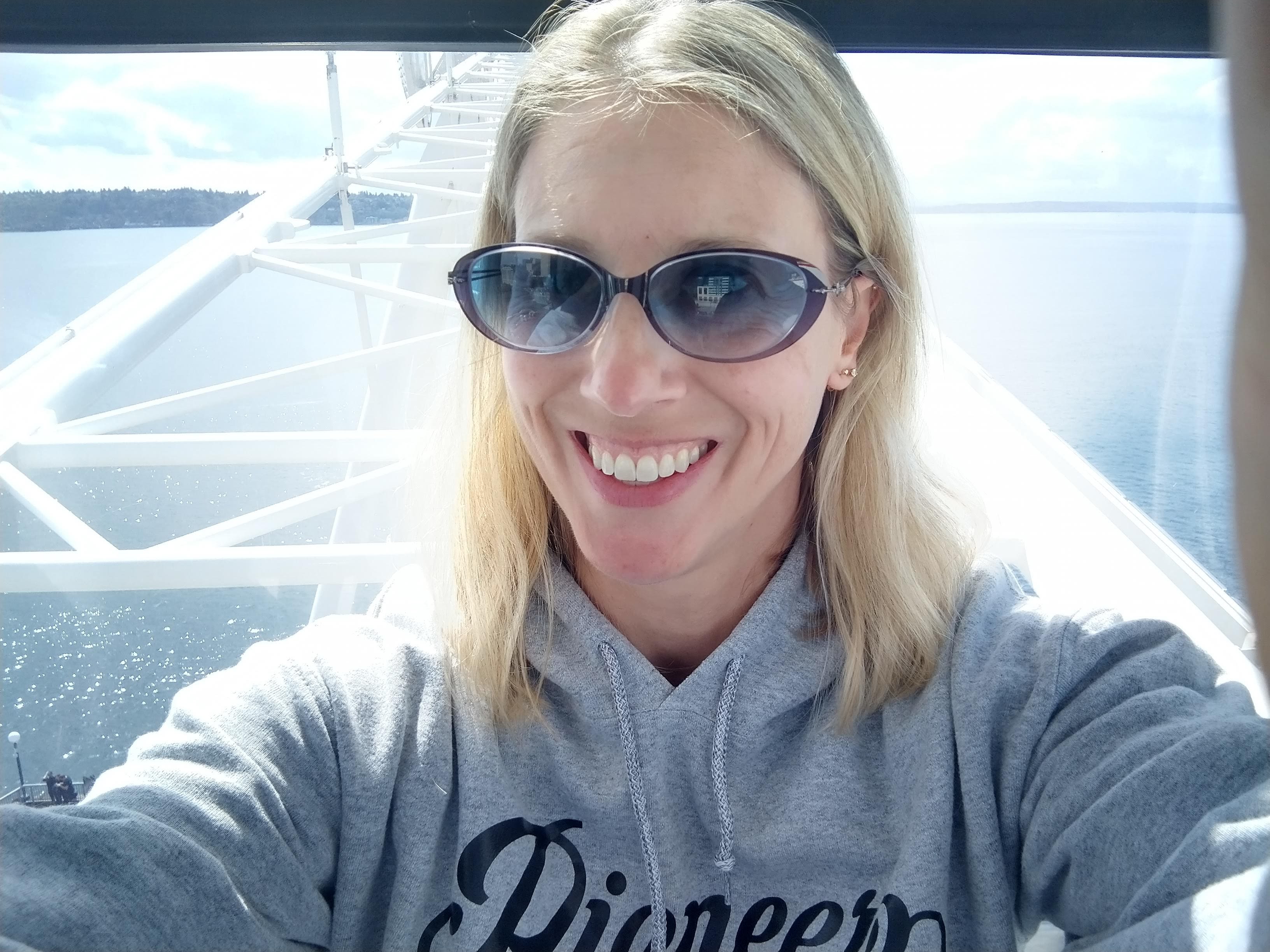 I am Anne Isenhart and I coach middle school girls soccer and assistant coach girls Varsity for the Nooksack Valley School District in northwest Washington. I began coaching in 2019 when the middle school posted to the community about needing a coach for the upcoming spring season. I had never coached before but knew and loved the sport. I played from junior high to my first year of college and into my early 20s on a coed rec team. My heart was telling me I couldn't let the kids not have a season. So, I made a call. That's where my coaching journey began.
Fast forward 5 years to now and I am approaching my fifth season coaching middle school. In that time, I was also hired into the assistant varsity coaching position. This is the first year I will see a player, who started with me in middle school, graduate high school after playing for me all four years in high school as well.
I am a wife of 17 years, mom of two teenagers, one of whom as adopted my soccer obsession and plays club, recreational runner in addition to coaching now three teams. Middle School volleyball needed a warm body to coach and now that is on my resume.
I continue being part of the game for many reasons. Aside from loving the sport, I now understand that kids need sport and activities as a positive outlet. Many kids do not have supportive home environments and that is where I can make a difference. It's so much more than a game.
Alisha Marie Hess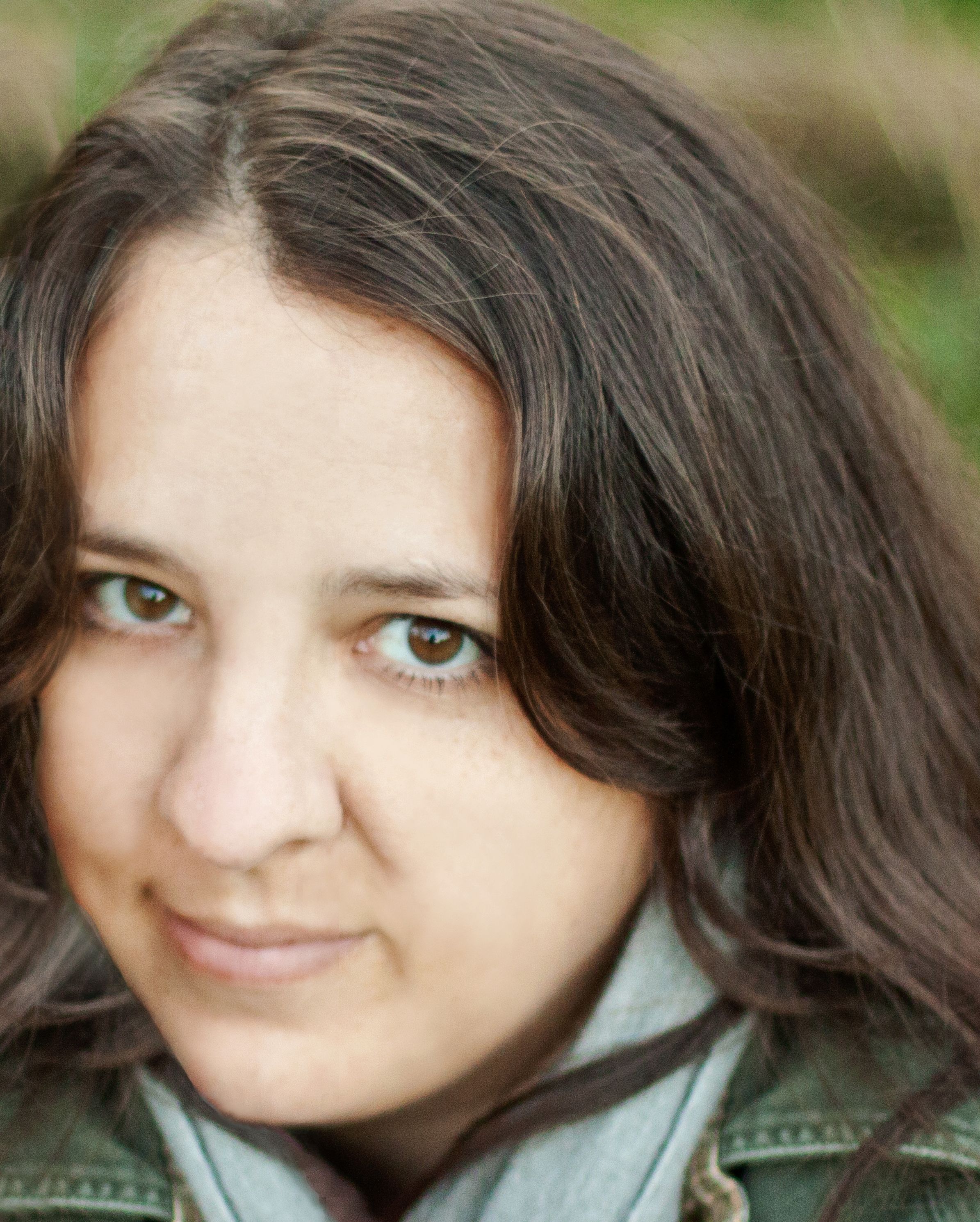 I am a USSF E Licensed coach in Pennsylvania. I have coached both boys and girls travel club ball for over 10 years (ages u6 - u15) and served as club secretary for over 5 years. I coached high school girls varsity for four years before moving to middle school soccer. This year will be my second year coaching middle school soccer.
Love of the game - This is what it's all about. I don't coach soccer and serve on club and league boards because I'm the best soccer player that ever lived. Far from it. I'm also introverted and would rather crawl in a hole then speak to my peers. There really is no profound reason why I do what I do other then soccer was a true lifeline for me as a child. I am thankful for the experiences soccer gave me in my youth and I want others to have the opportunity to experience the same. I simply coach because I love the game and I am grateful for every day that I get the chance to influence young lives for the good.
Lilly Harris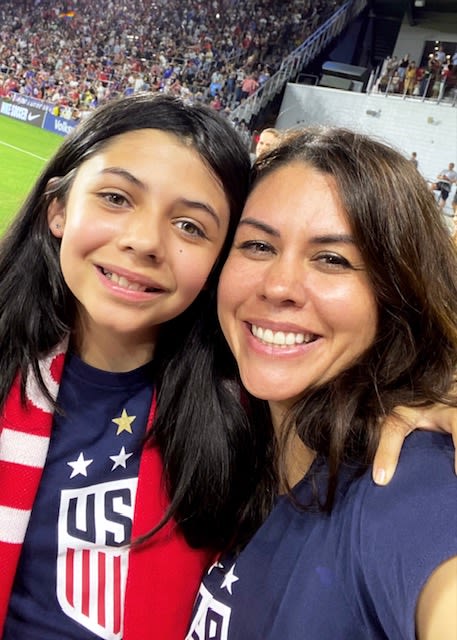 Lilly Harris lives in Arlington, VA, where she is an award-winning CEO of a government contracting firm providing systems engineering and homeland security consulting to government clients. Lilly's company, MSA, is a proud sponsor of the Arlington Soccer Association; and when she isn't in the boardroom, you can find her on the field coaching U12 and U11 girls' soccer.
Lilly played many sports growing up, but soccer was the sport that she loved the most. Some of her best memories growing up were made on and off the field with her soccer girls. She attributes the lessons she learned from playing competitive sports to why she is a successful entrepreneur.
Lilly began her coaching journey in 2017 when she volunteered to coach her daughter's kindergarten team. Last year, she was asked to step up and take over a U11 developmental girls' team. This spring, she looks forward to coaching both teams. Go Wonder Girls! Go 2011 Impact!
"I hope that all of the girls I coach leave each season confident, feeling part of a team, and loving the game of soccer."
When Lilly isn't coaching, she enjoys traveling, cooking, and watching the USWNT with her daughter, Ellie. They plan to travel to Australia this summer for the World Cup.
Jaimee Cooper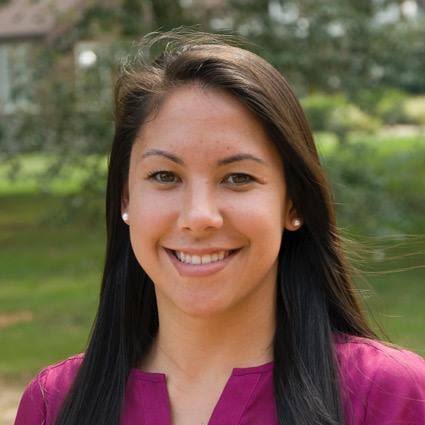 Jaimee Cooper is a registered dietitian and soccer nutrition coach with over 7 years of experience.
As a former college soccer player, she struggled throughout her playing career with unpredictable energy levels, frequent headaches and poor recovery between games. She works with young athletes to create healthy eating habits supporting their performance on the field and in their daily lives. She strives to educate young athletes to make informed decisions about their individual nutritional needs so that they can perform at their personal best.
"The game has given me so much- incredible memories, lifelong friends and impacted my professional life. I remain part of the game because I'm able to help the next generation through nutrition by learning from my blind spots and missteps."
Jaimee runs a virtual nutrition private practice to maximize young athletes' potential with performance nutrition that supports them on and off the field. She offers 1-on-1, group coaching, self-paced courses and team presentations.
Sheridan Williams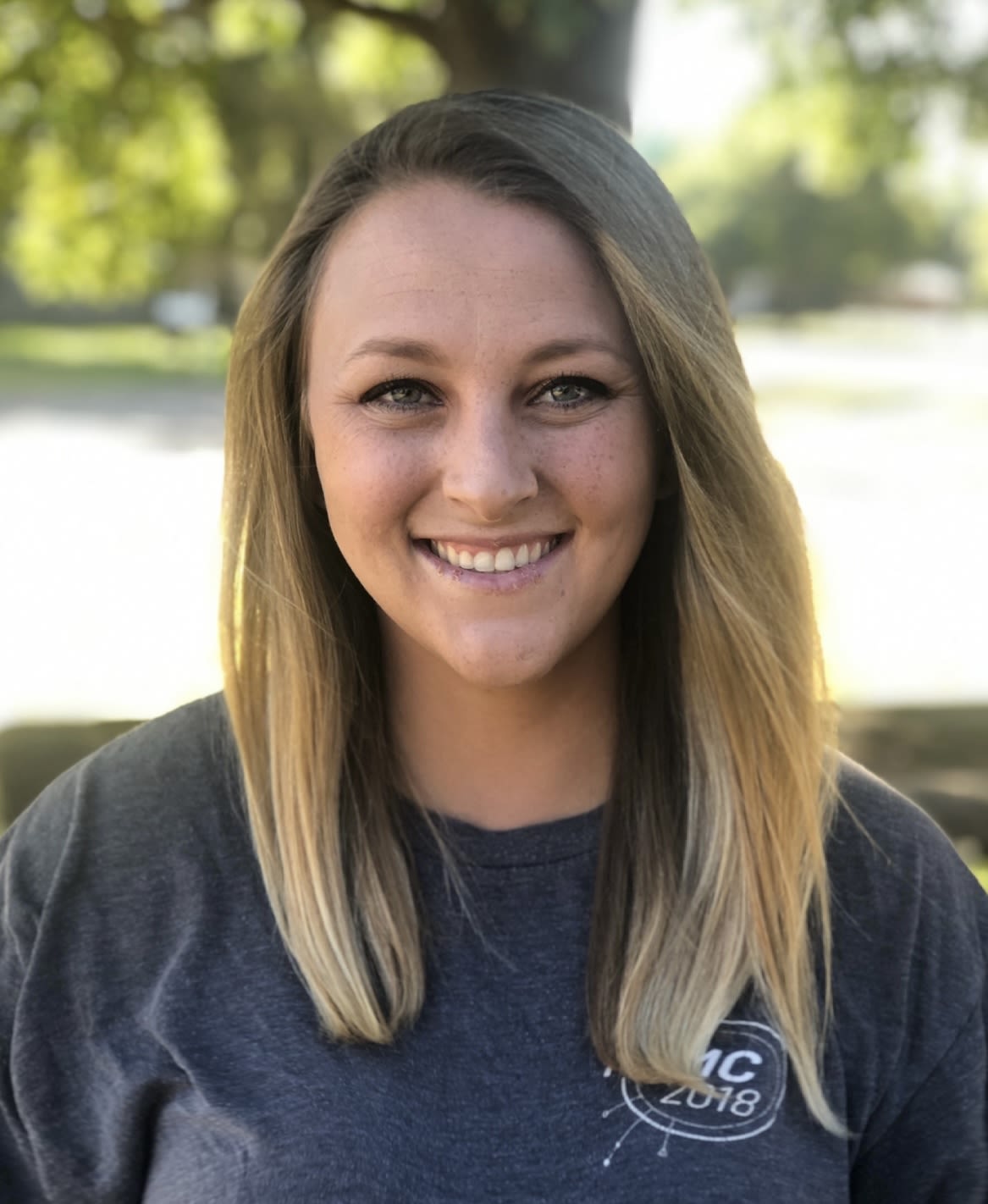 My name is Sheridan. I have played soccer since I was very young. We were always a soccer family who vacationed at whatever the weekend soccer tournament was being held. I continued my career through college at Southern Nazarene University and played a season for the WPSL OKCFC.
I grew to love the game through the amazing coaches I had. The reason I remain involved in the game is so I can help my players love and understand the game the way my previous coaches helped me love and understand it. Growing up playing soccer was part of my identity. All of my coaches were all so influential in my life and really helped shape who I am today. I hope to be as influential in my players life and foster a love for the game that they will flourish in.
Dana Macaluso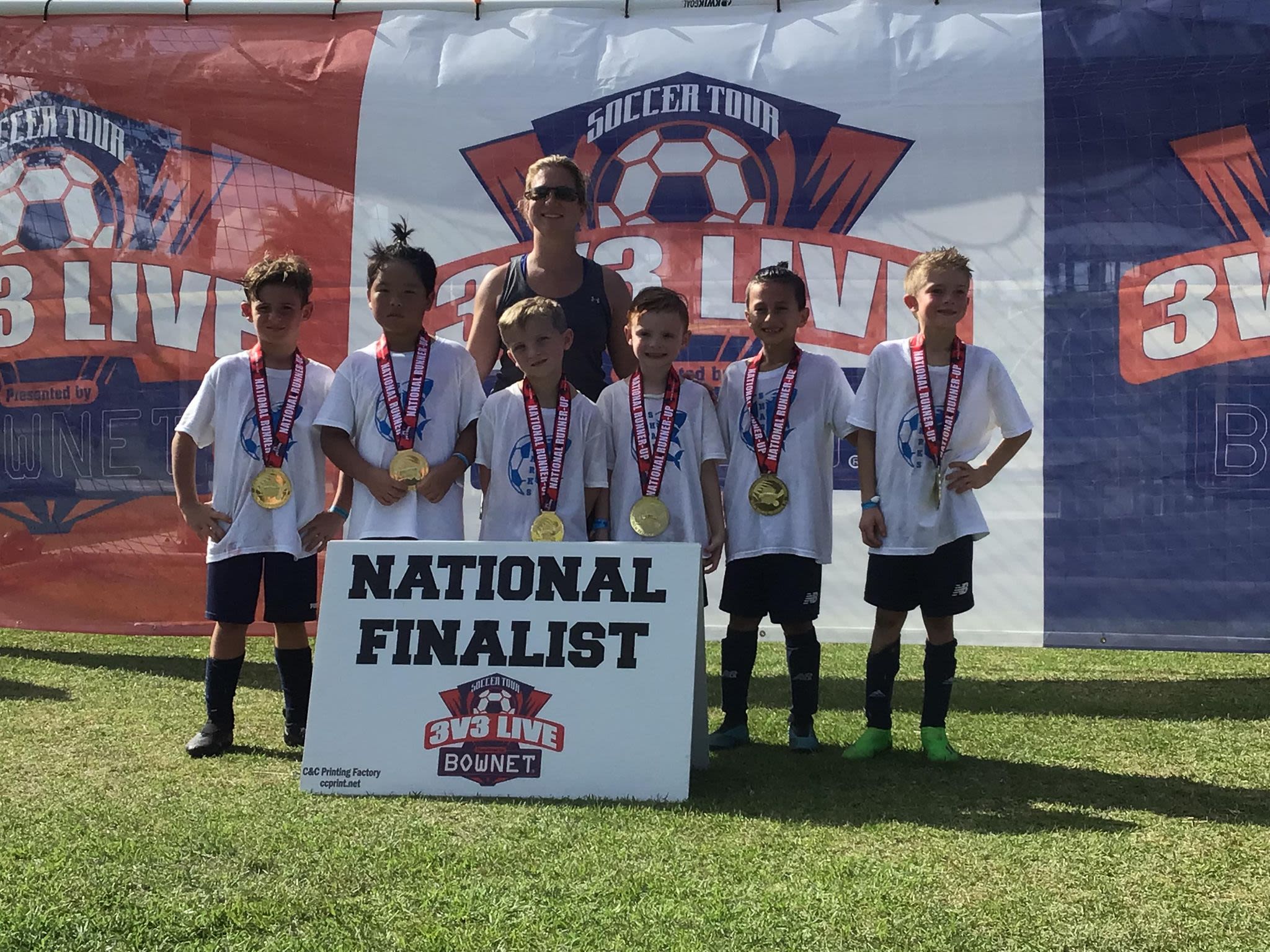 I played soccer for 37 years. I had to hang up my cleats right before my 40th birthday due to major ankle surgery. Before that I played and managed a women's team as well as played on an indoor co-ed team. Growing up I played travel soccer as well as ref'd in high school and coached a young travel girls team while I was in high school. My high school team were the city champions three times and I scored over 140 goals for them. I also played soccer for Emory University in Atlanta.
Nothing made me happier than playing soccer and I wanted to share that with my 2 sons (10 & 7). Almost all of my happiest memories growing up are from playing soccer and I still stay in touch with many of my soccer friends. I never remember how we did in a tournament, but I always remember what I did with my friends, whether it was dyeing each other's hair manic panic blue or going on rides together after the Hershey Park tournament. When my 10 year old Jack was born, I would bring him to all of my games (I played 3 times a week) and he would sit on the sidelines with the teams since he was 6 months old.
I started coaching Jack at 3 years old (I started with Liam, my 7 year old, as well at 3 years old). At one point I was coaching 4 rec teams and managing 2 travel teams. Now I just coach my youngest in rec and also take my boys and their friends to random soccer tournaments like my mom did for me and my friends growing up. They play for their respective travel teams as well, but I also want them to play for the sheer joy of it (which is why I take them to random tournaments). I just took my 7 year old and his friends to 3v3 live nationals and they placed second in the nation. The best part of it was watching them all run around together at the hotel, playing with random soccer kids and making awesome memories together.
I also coach because I want kids taught the right way to play soccer. Too much emphasis gets put early on regarding who wins the most games regardless if they are playing right (kick and run soccer drives me crazy!).
Mainly I coach because I love soccer so much that I just want to be part of it in anyway. I love being on the field with the kids, whether it is with my own or other kids. And this is something I can share with my kids and I already have so many great memories with them on the soccer field.